UPDATE: THIS WAS OUR ANNUAL APRIL FOOLS DAY STORY.
HOPE YOU ENJOYED IT! STAY SAFE!
Original story:
An Augusta costume shop owner is donating eight cases of leftover Halloween masks to local jails in hopes inmates can use them to prevent the spread of Coronavirus.
Bill Meinhopper, owner of Masquerade Creations, said he was looking for a way to "do his part" to stop the pandemic.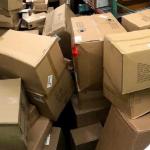 "My wife and I were cleaning out the back shop this week and saw the boxes of masks that didn't sell in October, and she came up with the idea," Meinhopper said Tuesday. "We know there is a shortage of regular protective masks in the hospitals and a desire by everyone to keep everyone safe, even in the detention centers."
Why the jails?
The store owner said his elderly brother-in-law has been in the county detention center since January for illegal dumping and other crimes, and Meinhopper is worried the virus will spread to him. So the couple decided to offer the masks as protection and possibly some entertainment for the inmates throughout the CSRA.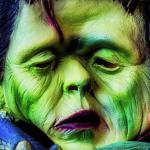 Authorities say they plan to distribute the rubber masks Wednesday to new arrivals. Any remaining Halloween masks will then go to older inmates.
Inmates will be required to wear the masks outside their cells but will be allowed to remove them during meals, a jail captain said.
For more crime news, get your copy of The Jail Report. You can buy it in stores or download it on your computer or phone by going to thejailreport.com.