Donovan Stone, a teacher at Copeland Elementary School and assistant basketball coach at Lakeside High School, was arrested Monday in a drug sting. Cops seized 1.8 pounds of marijuana, according to a sheriff's report.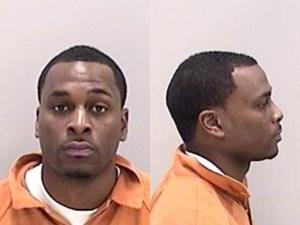 Officers learned that the 28-year-old educator was receiving packages of marijuana through the postal service out of California and Las Vegas, the report says.
   On Monday night, sheriff's Sgt. Julio Concepcion executed a search warrant at 2123 Reserve Lane, where the teacher lived with his teacher girlfriend. Narcotics officers found Stone alone with his 2-month-old son.
The full story, including details on what happened to his girlfriend who teaches at Hephzibah Middle School, are included in this week's new edition of The Jail Report, sold in local gas stations.