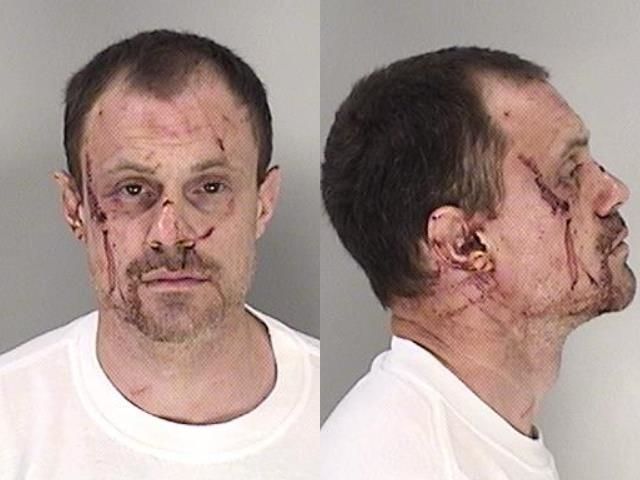 An Augusta man ran from cops last week, and his face didn't appreciate it.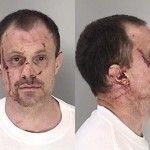 Jody Johnson and a friend were caught at 5 in the morning digging through dumpsters behind the Food Lion at Colony Plaza. Johnson gave deputies a fake name when questioned about his identity, a sheriff's report says.
Suddenly, the 36-year-old suspect started running from deputies.
A sheriff's report spells out what happened next:
   "(Johnson) took flight and jumped over a fence, located on the south side of the building and ran through the woods. Deputy Cooke and I gave chase on foot in an attempt to apprehend the subject. Deputy Cooke drew his county-issued Taser and discharged one cartridge, missing (Johnson).
   "(Johnson) ran across Peach Orchard Road to KFC parking lot, located at 2029 Windsor Spring Road. After several minutes he was taken in to custody. (Johnson) received several cuts and lacerations to his face due to him falling off the fence and running through the woods."
Paramedics were called to treat the suspect and he ended up in the hospital for an exam by physicians. Johnson was later taken to jail and booked for giving a false name, obstruction of a law enforcement officer and an outstanding felony probation warrant.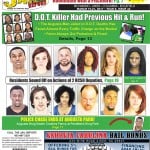 For more mugshots and arrest information, pick up this week's edition of The Jail Report.