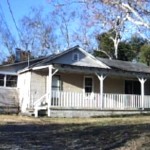 Three members of an Augusta family were arrested Wednesday after threatening the lives of county marshals who came to evict them and then engaging in a standoff with a SWAT team.
Gregory Steer, 59, Lisa Steer, 50, and Rihanna Steer, 17, were each being held for a felony count of terroristic threats and acts.
When deputy marshals tried to serve an eviction notice at 9:50 a.m. Wednesday at 2311 Gaskell Road, the trio refused to leave.
"They advised the deputy marshals that they had weapons," Richmond County Marshal Ramone Lamkin said in a press release. "They also advised the deputy marshals that they were willing to die today and asked if they were willing to die."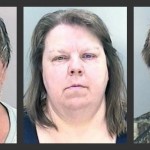 The marshals left the porch and set up an inner perimeter, but one of the suspects directly threatened to kill all of the marshals when phone contact was made. At that point, the sheriff's office SWAT Team was requested and took over,.
A standoff ended in the afternoon with no injuries, sheriff's Lt. Glen Rahn said.
The home was built in 1950 and features about 1,300 feet with three bedrooms and one bath. It sits on 0.3 acre of land.
The trio remained in jail on Wednesday night.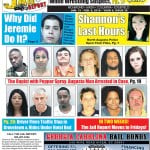 For more crime news, pick up this week's edition of The Jail Report.