Two separate wrecks on Gordon Highway in Augusta have claimed the lives of three people, including a man and woman from Thomson, authorities said.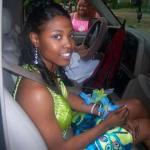 Veuncle Ivey, 34, and Kayla Harris, 29, both of Thomson, were pronounced dead at 1:20 a.m. Tuesday after a wreck on Gordon Highway at Wylds Road, Coroner Mark Bowen said. It's not clear what they were doing in Augusta, but their direction of travel was toward Thomson.
The vehicle, 2009 Toyota Camry, was traveling west on Gordon Highway at a high rate of speed when the driver of the vehicle lost control.  The vehicle overturned several times ejecting both people from the vehicle. It's unclear who was driving.
An autopsy will be done on Ivey, since it's not clear whether he died from the wreck or drowning, authorities said. His body was found in some water, authorities said.
A person close to Harris said she was friends with Ivey and that she has a 3-year-old son. "(Kayla) was a loving person," the friend said. "She was laid back, loved to smile and laugh. She loved her child."
In an unrelated wreck, 41-year-old John Hall of Augusta was killed Monday evening on Gordon Highway, east of Highway 25 overpass.  He was traveling east on Gordon Highway when he lost control and struck a telephone pole and some parked cars, the coroner said. He was pronounced dead on the scene at 6:30 p.m. Monday.
The passenger was transported to Augusta University Medical Center by EMS.
Note: If you have a photo of John Hall to share, please text it to 803-487-3224.