Two local rape victims can breathe easier today after DNA tied a convicted felon from Augusta to their sexual assaults.
Travis McNeil, of Buckner Road, Augusta, was tied to the violent rapes on two women from December 2018 and October 2016, according to authorities. A wanted poster was sent out last week and a tipster led police to his location on Buckner Road on Sunday afternoon, authorities said.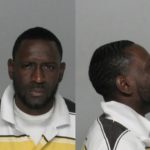 McNeil served a year in prison for a 2011 burglary and a year and a half in prison for a 1997 burglary. The suspect's DNA was entered into CODIS — the Combined DNA Index System, a law enforcement database — and it matched the kits taken from the recent rape victims in Richmond County.
The rapes were horrific. In the 2016 case, a young woman from Martinez agreed to give the suspect a ride home, according to a sheriff's report. She only knew him as Travis. He ended up raping her for three hours inside her vehicle at a park on Milledgeville Road in Augusta, a report says.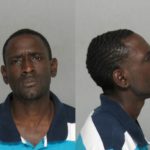 According to a sheriff's report, the 22-year-old woman drove her vehicle to Bayvale Park at sometime after midnight where the subject started choking her in attempt to rape her. The woman stepped out the vehicle and tried to call her mother to tell her she was about to get raped. But the suspect took her phone.
"After being sexually assaulted, the subject and herself got out of the vehicle and started walking toward a nearby unknown gas station," a sheriff's report says. "Victim stated that when they got near to the gate, subject left her and went back to the vehicle to get something out of the vehicle, at which time victim ran towards Milledgeville Road to acquire an opportunity to call for help."
The victim's boyfriend, along with the victim's mother and brother, picked her up at 3511 Milledgeville Road. They took her to the hospital, where a rape kit was done and sheriff's investigators were notified.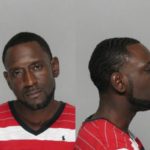 In the other case, a suspect knocked on the door of a Hephzibah mobile home on Deans Bridge Road. It was just after 11 p.m. on Dec. 18, 2018.
A 60-year-old woman living there opened the door, and the suspect forced the front door open and went inside, striking the woman in the face.
"After she was beat, the male subject forced her to have sexual intercourse against her will," a report says. "The subject left out the front door."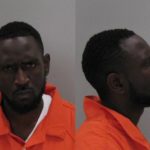 Responding deputies found the women with swelling, contusions and bleeding on her face. Her home was in disarray, showing signs of a struggle. The victim was taken to Doctors Hospital.
McNeil has a long history of arrests in Richmond County. The worst was a 1997 arrest for two counts of armed robbery, one count of burglary and one count of weapon possession. Prosecutors dropped the armed robbery charges and a judge gave him a 10-year sentence for burglary. But he was released after just a year and a half in prison.
Other previous charges include burglary, violation of an order of protection, obstruction of police, DUI, driving while license suspended, gas drive-off, unlawful reproduction of recorded materials and marijuana possession.
McNeil, 36, is being held under no bond at the Richmond County Jail.
For more crime news, pick up the latest edition of The Jail Report, sold in local as stations. Here is the cover.