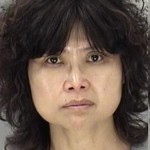 Four employees from two different Augusta stores have been arrested for commercial gambling after an undercover sting showed they were engaged in illegal cash payouts, according to a press release.
The Richmond County Sheriff's Vice Division in conjunction with the Georgia Lottery COAM Division (Coin Operated Amusement Machine) concluded an undercover operation involving "cash pay outs" from several locations throughout Richmond County.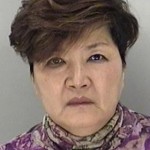 During the sting, two stores showed suspicious activity, which was consistent with illegal commercial gambling, sheriff's Sgt. Michael Shane McDaniel Sr. said in a press release.
On Thursday authorities swooped in to Lotto Express at 203 13th Street and arrested 61-year-old Hyun Hong (top photo) and 57-year-old (second photo) Sun Han on charges of commercial gambling.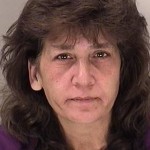 In addition, officers went to Lotto Plus at 46 13th Street and arrested 47-year-old Stephanie Cowin (third photo) and 50-year-old Diane Choi (last photo) for commercial gambling. The total amount seized during this operation was $60,000, Sgt. McDaniel said.
All four female suspects were booked into the Charles B. Webster Detention Center.
The press release did not offer more specifics on what the women are accused of doing.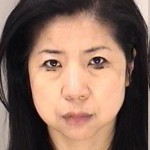 For more crime news, pick up this week's edition of The Jail Report. Or visit us on Facebook at Facebook.com/thejailreport