Richmond County authorities have charged Tony Rodrequez Burton with murder in the deadly shooting Saturday at the Augusta Mall.
Burton, 37, of Augusta, as booked into the jail early Sunday for murder, aggravated assault and possession of a weapon during the commission of a crime.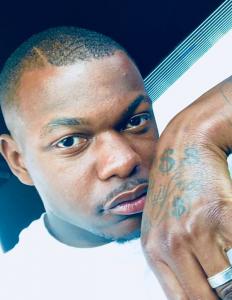 The victim, Derell Little, 26, of Augusta, was transported to Doctors Hospital by EMS where he was pronounced dead at 5:55 p.m Saturday. An autopsy will be done at the GBI Lab Monday.
Richmond County deputies responded to the mall on Saturday afternoon in reference to a shooting. According to a press release, two men were involved in an altercation when one pulled a gun.
"A struggle over the gun began and one of the subjects was shot several times," a RCSO press release says. "A female bystander was struck by one of the rounds. Her injuries are not life threatening."
Portions of the mall were closed as a result of the shooting.
Here is the sheriff's office press release: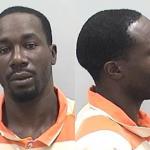 "On 100320, Saturday at 2:53 pm, the Richmond County Sheriff's Office responded to 3450 Wrightsboro Rd (Augusta Mall) in reference to shots being fired and two people being injured. Upon officer's arrival they located (Derell Little (26) of the 100 block of Columbia St. Augusta, GA) who had been shot at least once and also located (Aubrey Adams (20) of the 3600 block of Wrightsboro Rd. Augusta, GA) who had also been shot at least once.
"Both Little and Adams were transported to Doctors Hospital for treatment. Little was later pronounced deceased by Dr. Almzayyen at 5:55 pm. Adams was said to be in stable condition. During the investigation it was learned the suspect responsible for shooting Little and Adams was (Tony Burton (37) of 2400 Acapulco Dr. Augusta, GA). Burton has been charged and committed to the Charles B Webster Detention Center for the charges of Murder, Aggravated Assault and Possession of a Firearm during the Commission of a Crime."