An Augusta man has been arrested in Saturday morning's shooting death of a young mother.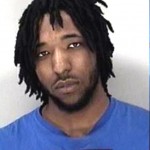 Michael Anthony Scott, 23, is being held on charges of involuntary manslaughter and possession of a weapon during the commission of a crime in the death of his girlfriend, 22-year-old LaShawn Sims.
(Scott is pictured above in an old mugshot for marijuana possession. Credit to WRDW-TV for the updated mugshot taken Saturday, at right.)
The shooting apparently happened while Scott had been drinking and was cleaning the gun at 2 in the morning, according to Sheriff Richard Roundtree.
"He failed to clear a round out of the chamber," Sheriff Roundtree said.
Sims was shot once at 2:30 a.m. on Bertram Court in Augusta and was pronounced dead at the hospital at 3:22 a.m., Chief Deputy Coroner Kenneth Boose Sr. said in a press release.
Sheriff Roundtree said their investigation shows there was no malice or vindictiveness in the shooting.
According to state officials, "involuntary manslaughter" occurs when a person kills someone doing something legal in an illegal way. It's a death that results due to an act of recklessness or criminal negligence.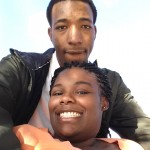 Friends of Sims remembered her as a friendly person who worked at a local Walmart and always had a smile. She is survived by a young son, Brice.
Sims and Scott are pictured together in several photos on the victim's Facebook page, but their relationship was not immediately clear.
Scott is being held without bond in the Richmond County Detention Center.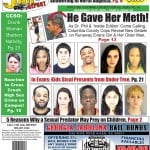 For more crime news, pick up this week's edition of The Jail Report.