An Augusta man has died from injuries suffered in a weekend shooting at Big Oak Park on Boy Scout Road, authorities said.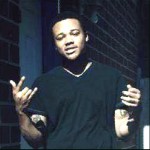 Malcolm Quarterman, 22, of Lake Forest Drive, was shot at least once on Sunday night. He was rushed to Doctors Hospital, where he died Monday night, according to Coroner Mark Bowen.
The investigation is still on going and the Sheriff's Office is seeking the public's assistance with this case. Anyone with any information is asked to contact the Sheriff's Office at 706-821-1080. All information will held confidential.
Note: If you have a better photo of Quarterman or a memory to share, please text it to The Jail Report at 803-487-3224.