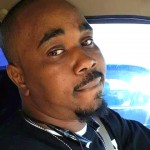 An Augusta man was fatally shot on Thursday night on Barnes Lane and died later at the hospital, authorities said.
No suspect has been announced in the death of 34-year-old Alexis Dashiells.
The victim was shot on Barnes Lane at Jenkins Street in Augusta, with authorities receiving the call at 11:18 p.m. Thursday. Dashiell's was rushed to Augusta University ER, where he died at 11:55 p.m., Coroner Mark Bowen said.
The sheriff's office has not released any information on the killing.
The victim  lived on Warren Street and was known on Facebook as "Lelly." He is being remembered by friends.
"He loved his kids," said Marcus Davis. "Every day he leave my house, he going to one of their games or practices."
Said Mary Wells: "PLEASE STOP GUN VIOLENCE. ITS NOT WORTH ANYONE'S LIFE."