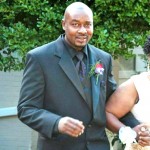 An Augusta man was fatally shot Sunday night on Essie McIntyre Boulevard, authorities said.
Antonio Ferguson, 36, of Franklin Street, was rushed to Augusta University Medical Center but was pronounced dead within minutes, Coroner Mark Bowen said in a press release.
The call came in at 8:32 p.m. with the location on Essie McIntyre Boulevard just off 15th Street, the coroner said in a press release.
"Ferguson was shot at least one time and will be sent for an autopsy this week," Bowen said.
The Richmond County Sheriff's Office has released no information on the shooting or possible suspects, except what the coroner has released.
Note: If you have a better photo, background info or memory to share, please text it to The Jail Report at 803-487-3224.