An Augusta man using a Vision Wireless employee info hacked into customer accounts and used them to order himself over $7,000 in cell phones and accessories, authorities said.
(For more crime stories from the area, pick up this week's Jail Report, sold in local gas stations for $1.50).
Patrick Robert Gilmer, 27, was charged Wednesday with computer invasion of privacy and theft by deception. He remained in the Richmond County Jail on Wednesday afternoon.
According to authorities, Gilmer logged onto a third-party chatroom used by Vision Wireless customer service representatives using the name of another employee. He asked for account sign-in information, saying he had forgotten his.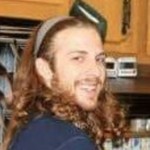 Gilmer placed fraudulent orders of cell phones and cell phone accessories against other customer accounts and have them shipped to 2206 White Road in Augusta, a vacant residence at this time. The value of the items: $7,755.
On his Facebook page, Gilmer lists his job as a cell phone repair technician at Vision Wireless, which is located at 1450 Greene Street in Augusta.
The suspect was featured in The Jail Report in February following his arrest for possession of meth, heroin and other drugs. Those charges remain pending, and the mugshot shown here is from that earlier arrest.