An Augusta man was shot dead in Beech Island on Monday afternoon.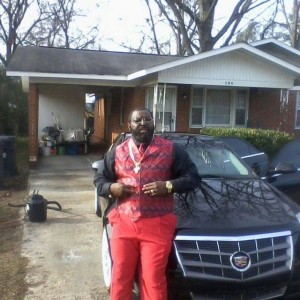 Quincy Bernard Brigham, 40 (pictured), was shot several times and was found dead at 252 Church Road in Beech Island, according to Aiken County Coroner Tim Carlton. The shooting was first reported at 4:50 p.m. Monday and appears to be drug-related.
Deputies arrived to find Brigham dead and another man who "indicated that he was involved in the incident," sheriff's Capt. Eric Abdullah said. "(He) is being questioned by investigators. Preliminary information from the investigation revealed that the shooting has indicators that it is drug-related. It is too early in the investigation to determine if charges are forthcoming."
The second man's identity was not released.
Brigham has at least two felony drug convictions in Richmond County and was given probation in both cases. He was convicted of dealing cocaine in 2006 and was sentenced to eight years of probation. In 2013, Brigham was charged with trafficking cocaine and pleaded guilty to a lesser charge in return for a sentence of 12 years of probation.
In 2011, Brigham was charged with driving drunk on a suspended license. He was given 30 days in jail as well as probation and community service in that case.
Stay tuned…