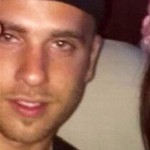 An Augusta man was fatally shot Thursday afternoon in the Teleperformance parking lot near the mall and authorities are reportedly hunting three suspects.
A 1999 Ford Crown Victoria they were searching for has been found, but no other details were released.
Randy Ramos, 29 (pictured), was shot once and was pronounced dead at GRU Hospital at 6:13 p.m Thursday, Coroner Mark Bowen said in a press release. Co-workers of Ramos say he was a great supervisor at Teleperformance and had one son.
Earlier, authorities were aggressively searching for this 1999 Ford Crown Victoria. They would not say where it was found and said no other information was being released Thursday night. No suspect description was released.
Check back here for updates.