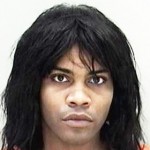 An Augusta man has been arrested on allegations that he sent nude photos of himself to a 14-year-old male cousin.
Eugene Murray, 27 (pictured), was charged with enticing a child for indecent purposes.
The boy's mother contacted the sheriff's office last Thursday after viewing disturbing messages, photos and videos on her son's cell phone, according to a sheriff's report.
The mother was so disturbed by the images, she couldn't even describe them to an officer and had to hand him the phone to see for himself. According to a sheriffs report, here is what the officer saw:
Conversations between Murray and the boy about sex acts they would like to perform on each other.
Full nude pictures of Murray.
Discussions about meeting.
"Towards the end of the text messages there was a video call after which Murray asked (the boy) if he finished and he stated yes but it's better in person," a report says.
Murray was arrested the same day and remained in the jail on Wednesday under a $11,200 bond.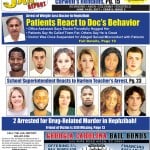 For more crime news, pick up this week's new edition of The Jail Report.