An Augusta man who was kicked out of Avanti sports bar on Broad Street returned and opened fire on the club at 2 a.m. Saturday, shooting two victims, authorities said.
Jeremy Privett, 26, has been charged with two counts of aggravated assault and obstruction.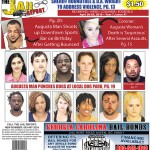 This is one of many exclusive stories in this week's edition of The Jail Report. Pick up a copy at local gas stations for $1.50.   
Witnesses say Privett and a second man had been kicked out of the club due to being involved in a fight inside.
Privett returned to the club and opened fire, striking a 28-year-old North Augusta woman in the left leg and a 32-year-old North Augusta man in the left foot.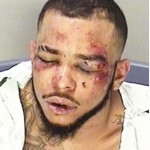 Both victims were taken to Augusta University Medical Center by private vehicles and dropped off by someone who left before deputies arrived, a report says.
Deputies found Privett at the club and took him to the sheriff's office headquarters for questioning. He needed two deputies because he was "extremely irate and uncooperative behavior."
A report says Privett was cursing EMS officials and deputes as they were trying to treat him for swelling to the face and lacerations to both arms. The cause of the injuries are unknown, but authorities say he was injured before they came into contact with him.
At 400 Walton Way, Privett got free of his handcuffs and wrestled with deputies before being Tased.
Privett, shown at ri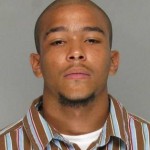 ght in a 2011 mugshot, then told deputies why he was acting so crazy.
"He stated he was drunk and high on cocaine because it was his birthday," a report says. The report says that during the entire incident, the suspect called officers "N*ggas" and "Pigs."
Privett was treated by paramedics and later taken to jail.