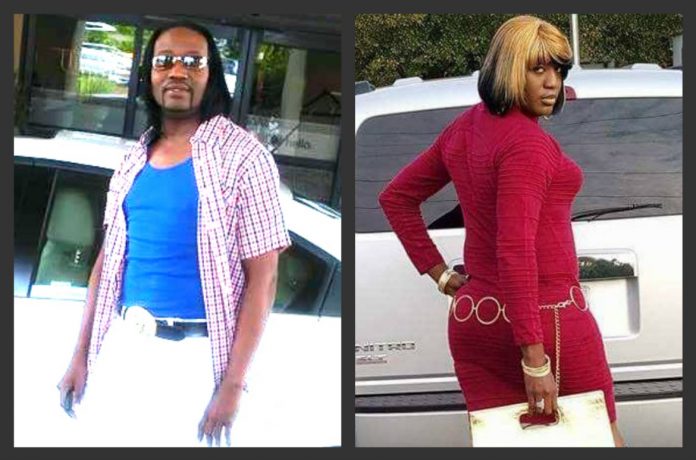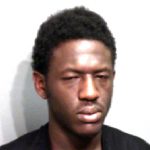 UPDATE: During the investigation, Investigators were able to link a suspect (identified as being Ri'Chard Bryant, 20 yo, of Brunswick, Ga. – pictured at right) to the case, after Jenkins' stolen vehicle (stolen at time of the incident) was recovered by Officers in Brunswick, Ga.
Bryant is currently in the custody of the Glynn County Detention Center, with charges through Richmond County for Murder, Armed Robbery, and Possession of a Firearm during the Commission of a Crime.
He will later be transferred to the Charles B. Webster Detention Center after facing his current charges in Brunswick, Ga.
ORIGINAL STORY:
An Augusta man who sometimes dressed as a woman was stabbed to death on Mill Street on Sunday.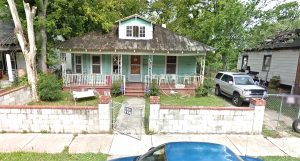 Damien T. Jenkins, 40, was found dead inside his residence at 1719 Mill Street (pictured).
"Jenkins died of at least one stab wound" and was pronounced dead at 6:45 p.m. Sunday on the scene, Coroner Mark Bowen said in a press release.
The autopsy was scheduled for Monday at the GBI lab. The coroner's office said Monday morning that the homicide was not currently being investigated as a hate crime. The sheriff's office has not released any information on the killing with no suspect description or possible motive.
On his Facebook page, Jenkins' profile picture shows him as a cross-dresser, something his friends supported. "If that's what makes you happy, I support you 100%," a Facebook friend told him in 2015.
But Jenkins appeared to have troubles in that area. He posted a Facebook message this month telling a former boyfriend who is a registered sex offender to change his address so it didn't show online as Mill Street.
In March, Jenkins had a one-time male lover arrested for trespassing at his house. The suspect had pushed an air conditioning unit out and climbed through a window at Jenkins' house to get inside.
Friends of Jenkins mourned his passing on Facebook:
Monique: "You had so much potential and was so funny, man. I swear this ain right man."
Taylor: "My heart hurts so bad. He's more than a close friend to our family. More like a brother cousin uncle friend. Whatever you need and he had, he would give it to you. Didn't sugar coat anything."
Shalanda: "Damien Jenkins did not deserve that. I hate y'all."
Tories: "Anyone that knows the Jenkins know we are some characters!! Damien gave us nothing but good laughs and facts!! There's nothing I enjoyed more growing up than being around him and my aunties.. He was very outgoing didn't care what you thought of him! He was gone be him regardless!"
For more crime news, pick up the latest edition of The Jail Report, sold in local gas stations for $1.75.