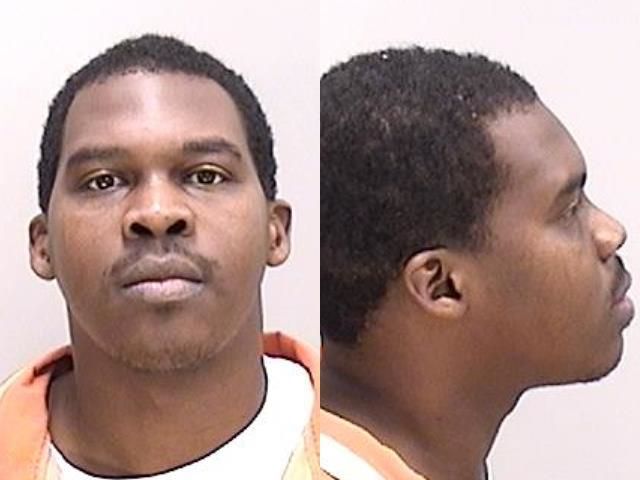 An Augusta man with the mental capacity of a child tried to rape a 74-year-old neighbor last month while she was taking out her trash, authorities said.
Roland Simms III, 29, allegedly attacked the elderly woman around 6 p.m. Jan. 20. The victim resides a block from his house on Barbados Drive, where he lives with his mother.
Simms is the same suspect found mentally incompetent to stand trial in 2011 after he tried to molest a young girl at a bus stop, authorities said. He underwent years of outpatient civil commitments that forced him to take medication and undergo treatment.
He was released in 2018. Over the last year, his mother promised to supervise him. But a neighbor saw Simms masturbating in public view outside his home in November.
Sadly, a judge's order that allowed the court system to monitor the suspect ran out 10 days before the rape attempt. Augusta District Attorney Natalie Paine said this is an ongoing issue that frustrates her.
"These offenders are deemed to not be threats during the time that they are being supervised on their medications," Paine told The Jail Report. "Then, courts are forced to release them from supervision and once they are no longer supervised, they stop taking their medications and reoffend."
On Jan. 20, authorities say Simms attacked the elderly neighbor from behind as she returned to her garage. The woman told investigators that he "came out of nowhere" and began talking to her, followed her into the garage and grabbed her from behind.
From a sheriff's report: "The man had his arms around her neck, choking her as he demanded she let the garage door down. She asked the man if he wanted money and he continued asking her to let the garage door down.  At this point, she was screaming and pressing the light button on the garage pad."
The woman's neighbor was outside smoking, heard the noises and looked over her fence. She saw the suspect with his arms choking the victim from behind. So she screamed at the man, saying she was calling 911.
Simms fled but was later located at home, where he denied the attack. But he was identified by the victim and her neighbor and charged with criminal attempted felony and an outstanding warrant for public indecency. He eventually confessed, telling a deputy that he was "trying to choke her out until her legs went limp and drag her into her house and have sex with her over and over," according to an arrest warrant.
The victim and her neighbor told authorities that they are familiar with the man because he approaches several woman and children in the neighborhood all the time.
In fact, a next-door neighbor saw Simms masturbating outside of his home on Nov. 29, a report says. A deputy found the suspect inside his home and said that Simms had a mental deficiency. "(He) was not able to determine his actions were against the law," the deputy said in a report. "Simms appeared to be on the mental level of a small child."
This story was featured in last week's paper. For the latest news, pick up this week's new edition of The Jail Report. Here's a look at the cover.