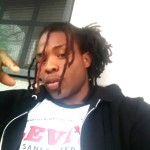 An Augusta man was found dead Sunday morning on Cooney Circle and the coroner's office is calling it a "homicide."
Marion Terry, 29, was pronounced dead at 9:30 a.m. Sunday, Chief Deputy Coroner Kenneth Boose said in a press release. A cause of death is pending an autopsy next week a the GBI Crime Lab in Atlanta.
The Richmond County Sheriff's Office's spokesman told us Sunday afternoon that he has no information on the death.
Friends of the victim were mourning his death on Facebook, with Casey Emery saying "I'm gonna miss you."
"Dam my Lil nephew. I will always love u. Rest easy," wrote Lateasha Larry.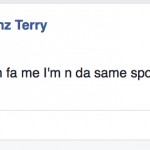 The victim's Facebook page showed pictures of him from as early as a month ago with silly posts and a few showing him posing with money. In one post from March 27 (pictured), Terry suggests that someone is out to get him. But he says he is prepared with his own gun.
Stay tuned for updates…