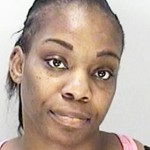 An Augusta mother has been arrested after bursting into W.S. Hornsby Middle School in the middle of the school day and threatening her daughter's classmate with harm, authorities said.
Abby Neal, 32, had received a cell phone call from her daughter during band class last Wednesday afternoon. The daughter was complaining about a classmate. Neal said she heard someone calling her daughter names so she rushed to the school.
What happened next depends on who was telling the story.
Band teacher Isiah Boone told school officers that Neal rushed into the class uninvited. She began yelling about a male student harassing her daughter. He said the mother began to threaten the student, saying her brother would "beat him up," according to a school public safety report.
"Mr. Boone stated that during this whole incident, Ms. A. Neal was using profanity and he thought that she was going to go after the (student) right there in class," the report says.
The teacher said he never saw Neal's daughter and classmate having issues in class. Boone said he did see the daughter in class on her phone, without permission, while the classmate was beating on the drums.
However, Neal claimed that she talked to the band teacher from her daughter's phone and Boone invited her to come to the school. She told officers that she got a pass from the front office and went to the band room, where she knocked on the door.
"Ms. A. Neal stated that Mr. Boone asked who she was and she told him, and she began to ask how he can allow students in his class to curse and carry on like that without doing anything," a report says.
The mother claimed that a student came into the hallway and cursed her and she told him "to stay in a child's f***ing place." Neal said she got her daughter and went to the office.
Three students who were in the class told officers that Neal's daughter had been arguing with the classmate about sitting next to each other. The teacher had asked them to sit next to each other. The students said Neal did burst into the bandroom and threatened the boy, saying that she would get her brother to beat him up.
"They also stated that she was going to report Mr. Boone to the Board of Education too," the report says.
Eventually, public safety officers handcuffed Neal and took her to jail on charges of disrupting public schools, terroristic threats and disorderly conduct.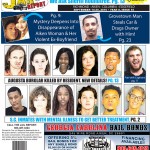 For more crime news, pick up this week's edition of The Jail Report, sold in local gas stations for $1.50.