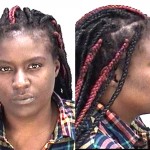 An Augusta mom's been arrested for allegedly beating her 9-year-old son in the head with a cane and forcing her 14-year-old daughter to take nude pictures of her to put on backpage.com.
And that's not everything!
Tasheka Johnson allegedly made the teen daughter urinate in a bottle so the mom could pass her drug urinalysis test, according to arrest warrants.
Those are among the horror stories her four children told authorities when they began investigating child abuse. The sheriff's office was informed by DFACS that Johnson was "physically abusing her children and had left bruising and scars on their bodies," according to a sheriff's report.
After lengthy interviews with the children, authorities determined Johnson had been physically and mentally abusing them for a long time. They were removed from her custody and placed elsewhere, a report says. The children include a 14-year-old daughter and sons ages 13, 10 and 9.
Johnson, 33, was charged Monday with cruelty to children in the first degree and contributing to the delinquency of a minor.
Sad details against two children are in arrest warrants:
• Johnson struck her 9-year-old son in the head multiple times with a red cane causing him to feel dizzy and leaving a laceration on his head.
• She made the 14-year-old daughter "urinate in a bottle so that the accused could pass her drug urinalysis tests."
• Johnson instructed the teen daughter to "take nude photographs of the accused so she could put them on her back page website."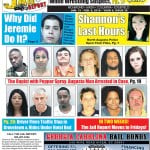 Johnson, of East Boundary, remained Wednesday in the Richmond County Detention Center, under no bond.
For more crime news, pick up this week's edition of The Jail Report.