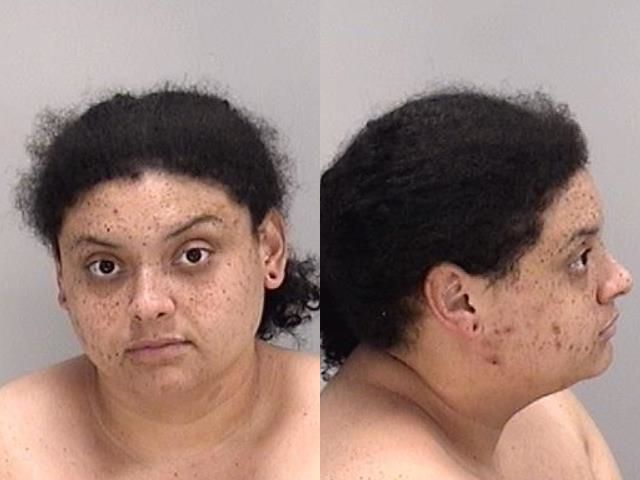 An Augusta mother was charged Thursday with raising two children on a property that was so trashy that the family was living in tents in the front yard.
Whitney Davis, 28, was charged with two counts of deprivation of a minor, which are misdemeanors. The victims are a 3-year-old boy and 6-year-old girl.
A warrant says the suspect deprived the children because there was no electricity in the home and she kept the residence full of trash and old food, causing a foul odor. The family was "living in tents in the front yard," the warrant says.
A sheriff's report says warrants were also obtained for the father, but it's not clear why he was not immediately arrested.
Deputies were first alerted Thursday that children were living in poor conditions at 724 Bennock Mill Road. Mrs. Davis said they had been without power for five days.
From a sheriff's report: "Further investigation revealed that the house was in deplorable living conditions and was completely unfit for human habitation. Kitchen area was cluttered with old food and dirty dishes. The rest of the house was in complete disarray with dirty clothes and other plates and dishes with old food laying around."
Code Enforcement was called to the home and condemned the residence "until such time that all issues were brought up to standard," a report says.
For more crime news, pick up the new edition of The Jail Report, on stands now.