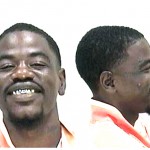 The Augusta man accused of fatally shooting a man this week gave a creepy smile for his mugshot on Tuesday afternoon.
Shaun Legrandes Walker, 31, of Franklin Street, has been charged with murder in the death of 36-year-old Antonio Ferguson, who is pictured below in a suit. Walker is also charged with attempted armed robbery and two counts of weapon possession, including one because he's a convicted felon.
The sheriff's office gave no motive for the crime. A press release simply says investigators were able to link Walker to the deadly shooting.
Walker is a repeat offender with a history of domestic violence, fighting cops, burglary, trespassing, and more.
Previous Story:
An Augusta man was fatally shot Sunday night on Essie McIntyre Boulevard, authorities said.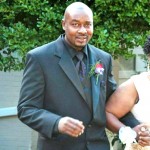 Antonio Ferguson, 36, of Franklin Street, was rushed to Augusta University Medical Center but was pronounced dead within minutes, Coroner Mark Bowen said in a press release.
The call came in at 8:32 p.m. with the location on Essie McIntyre Boulevard just off 15th Street, the coroner said in a press release.
"Ferguson was shot at least one time and will be sent for an autopsy this week," Bowen said.