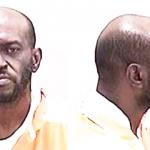 Richmond County authorities arrested an Augusta man for murder Wednesday night after he allegedly struck a man with a blunt object and killed him.
Suspect Tyone Lambert, 47, was arguing with victim Joe Nunnally Jr. around 11 p.m. Wednesday while hanging out in a group on the 1600 block of Ramsey Street.
"For unknown reasons, Lambert struck Joe Nunnally Jr. with a blunt object," sheriff's Sgt. Caleb Less said in a press release. "Joe Nunnally Jr. then walked to where he was located, fell to the ground unresponsive and succumbed to his injuries."
An arrest warrant identifies the blunt object as a shovel.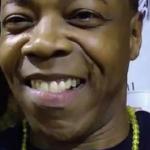 Responding officers found Nunnally lying on the curb unresponsive, and Deputy Coroner William Leisey responded and pronounced him deceased at 12:05 a.m. Thursday.
He was 57 years old.
Lambert was subsequently arrested and charged with murder.
Note: If you have a better photo of Joe Nunnally Jr., please text it to The Jail Report at 803-487-3224.