Richmond County authorities made quick arrests in the county's first homicide.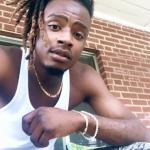 Kentwain Moody, 25, of Hephzibah, and Shakeyla Faulks, 27, of Augusta, have both been charged with murder and weapon possession in Tuesday night's fatal shooting of 26-year-old Khalid Ravenell.
The victim was shot inside his apartment at Rocky Creek Apartments on Stevens Creek Road.
The two suspects "fled the scene prior to deputies arrival and they were later located on the 1600 block of Stayman Place," sheriff's Sgt. Kimberly Lee said in a press release.
The sheriff's office has not released a motive, but online posts show that Faulks was the mother of the victim's children. Others say that Moody was her boyfriend. Here is a 2018 photo of Faulks and Ravenell from Facebook.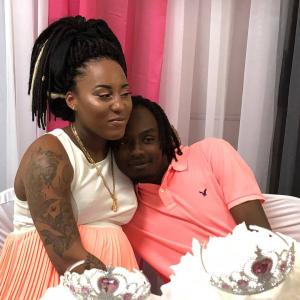 The victim's mother said online that Ravenell had the children for days and asked Faulks to come pick them up. "She coms in with an attitude and trying to fight him," said Tamela Mitchell-Green on Facebook.
Mitchell-Green said her son was murdered in front of his kids. "My heart is broken," she said.
Moody was given probation and community service for a 2016 robbery where he grabbed a teen girl's phone and stole her car. Faulks only has a traffic violation on her Richmond County criminal record.
HOMICIDE COUNT: Richmond County recorded 43 homicides cases in 2020 with 46 deaths, since some cases have multiple victims. Seven cases are unsolved.  Those statistics show an increase from 2019, when the county recorded 39 homicide cases with 41 killings. Eight of those cases remain unsolved.