The Walgreens robbery suspect who died Thursday night in a high-speed chase with law enforcement was just paroled from prison two months ago.
Kenneth Thomas Paige, 32, served over a decade in prison for armed robbery before being paroled in August, three years before his maximum release date, according to online records. The coroner said he was from Augusta, but a parole record lists his home city as Fairburn, Ga.

Paige was serving a combined 15-year sentence for armed robberies committed in Cobb County in 2008. He was sentenced in those cases in 2012.
But authorities say he went right back to his old ways, holding up the Walgreens on Tobacco Road in Hephzibah on Tuesday while wearing a mask and driving a red sedan. By Wednesday, the sheriff's office sent out a Wanted poster with his image, calling him "armed and dangerous."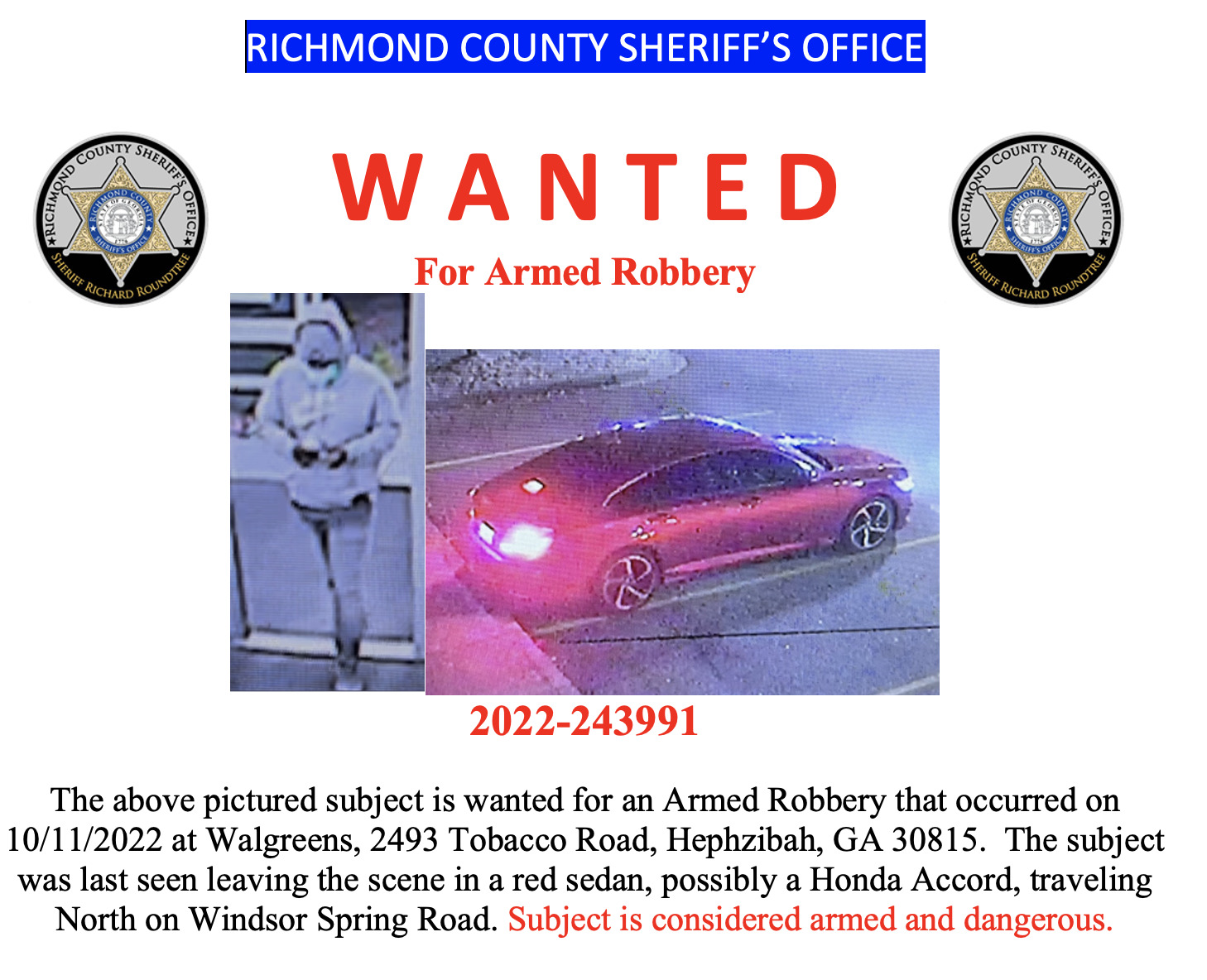 On Thursday night, sheriff's deputies and state troopers saw the suspect in a stolen Honda Accord around 9 p.m. on Berkman's Road. The parolee ignored their blue lights and led them on a high-speed chase that ended on the 3200 block of Washington Road near Warren Baptist Church.
"(Paige) lost control of the vehicle at a high rate of speed," Coroner Mark Bowen said. "The vehicle struck a tree and the driver was ejected from the vehicle.  Paige was pronounced dead on the scene."
Paige was not wearing a seat belt and was found with a gun and wearing gloved similar to shoes used during the armed robbery, authorities said.
He was mourned online by those who knew him, including an Augusta woman named Griselda Blanco, who said she wished he hadn't done this.