An Augusta woman who was violently assaulted by her military boyfriend while downtown early Saturday jumped from the second-story parking garage to get away from him, authorities said.
"He's going to kill me!" screamed Jacie Valdez, whose face was covered in blood as she desperately sought help from strangers.
Two witnesses helped the victim while calling 911. An investigation led to the arrest of her live-in boyfriend, Dylan Mackey, who works for the Navy and lives with the victim at Willow Ridge Townhomes in Augusta.
Mackey, 22, is charged with battery, accused of punching Valdez during an argument in the parking garage, causing her to sustain a broken jaw.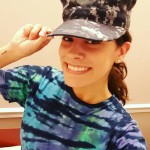 Valdez (shown here from her Facebook page) also suffered lacerations to the scalp and liver after jumping down off the parking garage to get away from him, according to authorities. She was taken by ambulance to Augusta University Medical Center and will likely require surgery to repair her broken jaw.
The chaotic scene started about 12:30 a.m. Saturday at the parking garage at 9th and Ellis streets, according to witnesses and deputies.
Witness Damion Allen said he had been hanging out in Augusta and was by the parking garage when he saw the victim tumble to the ground after jumping off the parking garage. There was another man near him who was working on a nearby restaurant.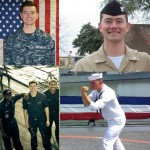 "She was running to us," Allen told The Jail Report. "She was screaming, 'He is going to kill me.' To be honest, it was like a movie scene. She had blood all over her face. Her eye was swollen. Her head was bashed up."
Valdez, 22, told responding deputies that she didn't remember anything but feeling like someone was beating her. She said she went to the bathroom at Blue Sky Kitchen at 990 Broad Street leaving her boyfriend at the bar and she did not remember anything else, a report says.
Allen told deputies that the victim kept mumbling, "Dylan why did you do this to me?" The deputy asked her who had done this to her and she stated "Dylan."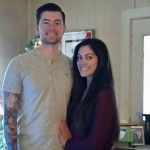 Deputies found a significant amount of blood on the parking deck and the wall where Valdez went over.
"It could not be determined if she was pushed off the second floor deck or she had jumped," the deputy said in his report.
The witness said he could tell the victim was injured before she jumped from the parking deck from the amount of blood on the second floor. Allen said it was clear she had been beaten up pretty bad.
"I got three sisters," he said. "I never seen someone beat up that bad, especially not no woman."
Mackey, of the 2800 block of Joy Road, remained in the Richmond County Jail on Monday under no bond. A Facebook page for the suspect shows him and the victim in many happy poses. The couple are both involved in the military, with the victim recently completing training with the National Guard.
They both have roots out of state.