Authorities have captured one of two suspects who allegedly shot a man in the arm along Riverwatch Parkway after binding him with duct tape and extension cords and transporting him across town.
Daminyona Harlan McMath, 36, is accused of holding 60-year-old Ronald Pixley against his will on Dec. 6, wrapping him with duct tape and extension cords and binding him to a kitchen chair at Olive Point Apartments on Essie McIntyre Boulevard in Augusta.  While constrained, the suspects struck the victim with a firearm and robbed him of his wallet, according to arrest warrants.
The suspect placed the bound victim in the back of the pickup truck and transported him to another location.  The victim was able to escape, but not before being shot and stabbed. He was able to get to Augusta University Medical Center, where he was admitted, treated and listed in stable condition.
The details are spelled out in a narrative that was just released by the sheriff's office. Read it for yourself and see how close Pixley came to being the next homicide victim in Richmond County: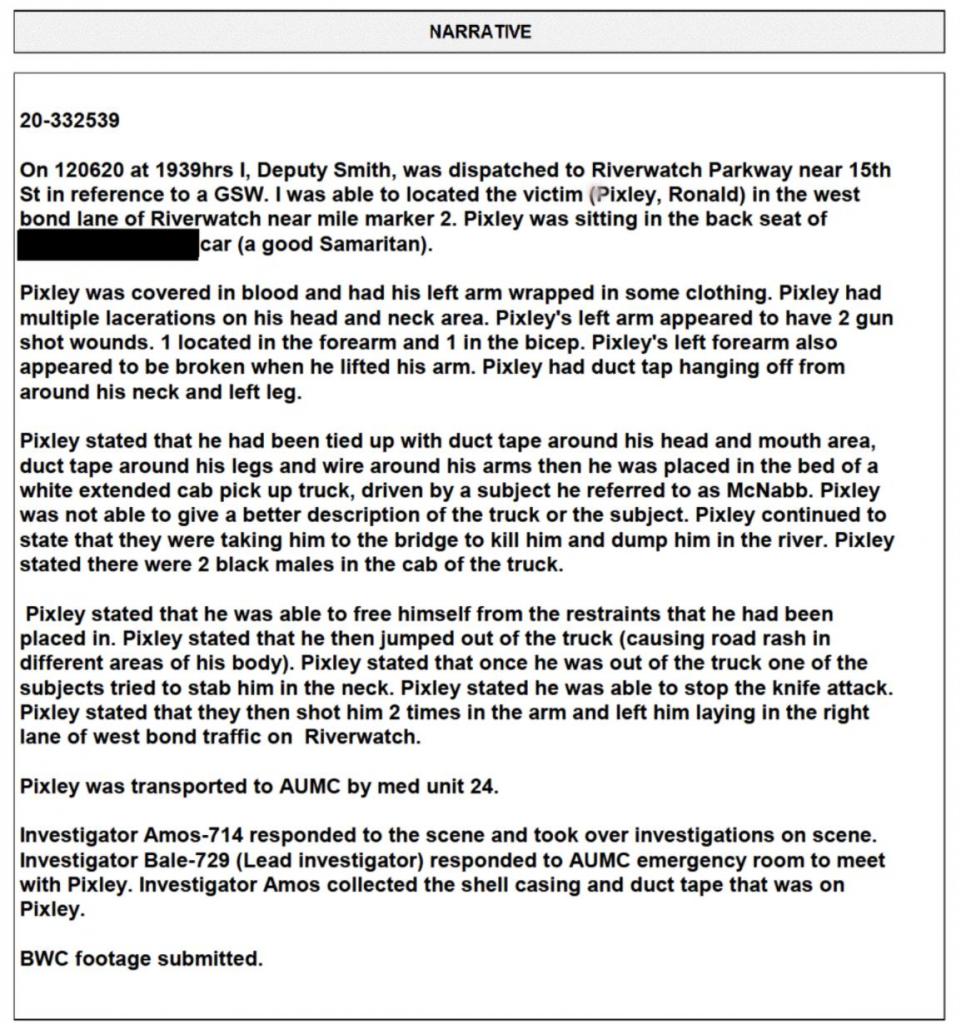 The relationship between McMath and the victim is unclear.
McMath, 36, of Holden Drive, was arrested for aggravated assault, armed robbery, kidnapping, false imprisonment, weapon possession and order to show cause x2. He is being held without bond. Information on the other suspect has not been released.