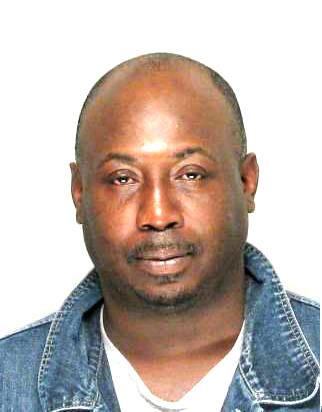 The Richmond County Coroner's Office confirmed that a suspect who died from cardiac arrest Saturday had been tased by deputies.
The suspect, identified as 39-year-old George Harvey (pictured), was pronounced dead at GRU Hospital at 8:47 p.m. Saturday, Deputy Coroner Kenneth Boose said in a press release.
Harvey was "tased by RCSD and went in to cardiac arrest," a press release from Boose said. "CPR done by deputies until EMS arrived."
An autopsy is scheduled for Monday in Atlanta.
A press release from sheriff's spokesman Lt. Calvin Chew said deputies were attempting to apprehend a suspect at the corner of Olive Road and Gordon Highway when a struggle ensued.
"Upon getting the subject in custody, he went into an apparent cardiac arrest," Lt. Chew said. "Medical personnel were notified and CPR was conducted on the subject."
The GBI was notified and will be conducting the investigation on the death of the subject. Sheriff's officials would not comment or confirm that Harvey had been tased.
The sheriff's office only recently began using tasers this year.
According to court records, Harvey is a repeat offender with multiple convictions in Richmond County for simple battery, cocaine possession, DUI, theft and obstructing police.