The Augusta man arrested for raping a local woman at Villa Marie Apartments on Saturday night has been charged and acquitted of rapes three previous times.
Darrell Donnell Oliver, 37, has always claimed that the sex was consensual or that the woman was a prostitute. And three times – in January 2019, September 2020 and January 2020 – juries in Richmond County have found him not guilty despite the presence of DNA and other evidence tying him to the crime.
Authorities are now shaking their heads as the convicted felon is linked to yet another burglary and rape.
In this case, a woman at the apartment complex on Deans Bridge Road says a man in a black hoodie entered her residence Saturday night. She was doing her hair in her bedroom when the strange man forced her onto the bed. She tried to fight him, but he held her down, a sheriff's report says.
"I'm not going to hurt your kids, but this is going to happen," the suspect said.
He then raped her with a condom on.
An 11-year-old girl witnessed the man entering the residence through her unsecured bedroom window. She said he headed toward the victim's room. After the rape, the suspect climbed back out the same girl's window.
By Sunday, authorities had tied Oliver to this new rape and put out a wanted poster. They said he was in custody in Columbus by Sunday evening and charged with rape and burglary.
Oliver has frustrated prosecutors over and over again after being tied to home invasions and sexual assaults on random women. In one case covered by The Jail Report,  Oliver was locked up in February 2018 when DNA linked him to an unsolved sexual assault from 2014.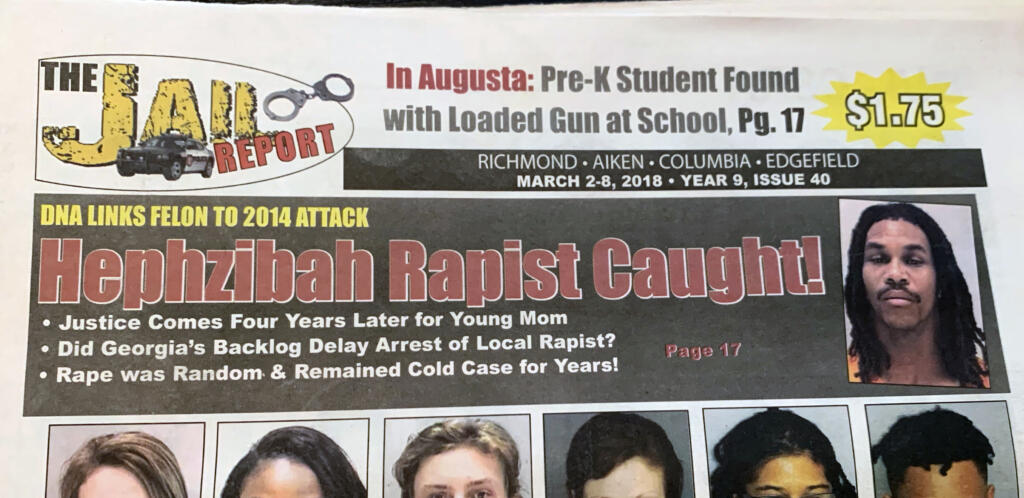 A rape kit taken from the 20-year-old mother was linked to Oliver, who is a convicted felon and thief. That rape occurred outside a Hephzibah home in September 2014. The victim told officers that she had just carried her 7-month-old daughter to the shed in the back yard when she heard someone walking to the building.
The woman asked the man who he was, and he said Joe. The suspect asked where her boyfriend was.
"Not here but he'll be walking this way any time," she replied.
The suspect then pushed her down and she started screaming. He covered her mouth and told her that he just wanted to have sex with her. He pulled her pants down, raped her and then left with her phone.
The woman went to Doctors Hospital for treatment and a rape kit. DNA eventually linked Oliver to the crime, authorities said.
Oliver's record includes a long history of charges with little punishment and juries who listen to the rape and weapons charges against him and believe his excuses.
In January 2020, a Richmond County jury found Oliver not guilty of home invasion, aggravated assault, burglary, kidnapping, weapon possession, firearm possession by a felon and criminal attempted felony.
In September 2019, a Richmond County jury found him not guilty of rape, kidnapping, home invasion, burglary, weapon possession and possession of a firearm by a convicted felon.
In January 2019, a Richmond County jury found him not guilty of rape, and robbery by sudden snatching.
Oliver was convicted in 2008 of possession of a firearm by a convicted felon after taking a plea in which prosecutors dropped a burglary charge. A judge sentenced him to five years in prison for that case.