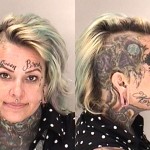 An Augusta tattoo artist was one of two people arrested Tuesday on drug and gun charges.
Heather Camille Palmer, 42, was charged with possession of marijuana with intent to distribute and possession of a firearm during the commission of a crime.  Her unique appearance goes along with her job, which is listed on her Facebook page as a "female tattooist and piercer at Shanes Custom Tattoos and Piercing," a business located on Gordon Highway.
The business offered a "no comment" on Wednesday, but a man answering the phone said Palmer is not currently working there.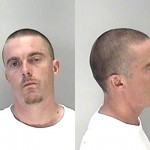 William Skidmore, 29, was also charged with the same drug and gun crimes as well as parole violation and possession of a firearm by a convicted felon.
According to warrants, the suspects were found with about 170 grams of marijuana after a search warrant was executed at 1806 Dixon Airline Road in Augusta. An investigator found the marijuana inside of a gun safe as well as on a dresser located in a bedroom. The marijuana was packaged in clear plastic bags.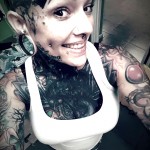 Palmer and Skidmore "both had access to the safe and neither claimed the marijuana," a warrant says.  Authorities also discovered a Norinco SKS rifle in the home, a weapon that was seized.
Both remained in the Richmond County Jail on Wednesday afternoon.
Palmer is pictured at bottom in an image copied from her public Facebook  page.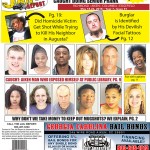 For more crime news, pick up this week's issue of The Jail Report, which is sold in local gas stations.