An early morning shooting at an Augusta apartment complex has left one teen dead and another with gunshot wounds, authorities said.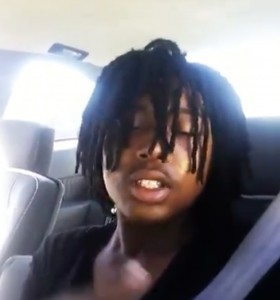 Leon Hopkins Jr., 19 (pictured at top from his Facebook profile and at right in a Facebook video), was found dead after a call to a shooting at River Ridge Apartments on 13th Street at 3:20 a.m. Friday, according to a press release from sheriff's Sgt. Shane Michael McDaniel Sr.
A juvenile, Coleyone Sheppard, was shot several times and was found in a vehicle leaving the area. He has been treated at a local hospital.
Sgt. McDaniel released no suspect information and said the investigation was in its early stages.
The juvenile who survived the shooting released an obscenity-laced video on his Facebook page saying he had been hit three times. An image from the video (right) shows him in a hospital gown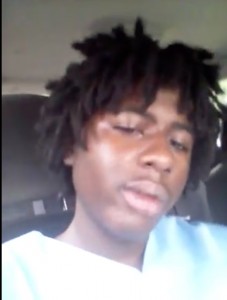 "Got hit in the ass, leg and groin area," Sheppard says on the video. "Bounced back real quick."
Both Facebook pages for the victim and juvenile show both flashing gang signs and showing wads of cash. Just hours before his death, Hopkins posted a video which shows him under the influence of something as he mumbles for 13 seconds.
LINK TO VIDEO: http://bit.ly/1L3HVbo
"I don't know what the f*** is going on, man," he says. "They be front-streeting that b****."
Note: Friends of the victim say he is actually saying, "Y'all know what the f*** is going on, man."
Coroner Mark Bowen said the victim's body is being sent to Atlanta for autopsy. Stay tuned…