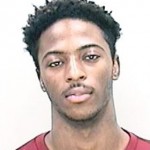 An Augusta teen who knocked up his 16-year-old girlfriend was arrested Sunday for allegedly threatening to punch the pregnant juvenile in the stomach.
Kewaun Snelling, 17, was upset about the pregnancy and "did not want to be co-parents" with his ex-girlfriend, according to a sheriff's report.
The pregnant juvenile got information from a third party who said Snelling "was going to come to her residence and punch her in the stomach," a report says.
The girl's mother called the sheriff's office on Aug. 13, and a responding deputy observed text messages stating that Snelling was going to attempt to find her and punch her in the stomach.
On Aug. 15, the girl's mother discovered that all four tires on her car had been slashed and there was rice in her gas tank. The pregnant girl told authorities that Snelling had often threatened to put sugar in his mom's gas tank.
Snelling was tracked down on Sunday and charged with making terroristic threats & acts and criminal damage to property.
It appears the teen suspect has already fathered a child with another girl. Snelling posted this on his Facebook page last month:
"I'm Still YouNg ANd I Got Allot To ExperieNce I Guess The First Time In My Life I Felt This Serious I Gotta Lil Boy Now ANd I WaNNa Be There For Bruh."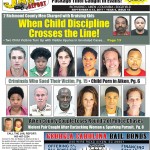 For more crime news, pick up this week's edition of The Jail Report, sold in local gas stations for $1.50.