A woman shopping in Walmart got an eyeful recently when a man exposed himself in the toddler section of the store.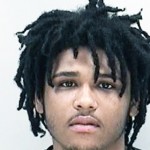 Kendrick Neely, 19, of Kindling Drive, Augusta, was charged Aug. 13 with public indecency for the alleged act at the store on Deans Bridge Road.
A store employee called the sheriff's office Aug. 11 and told a deputy that a woman had complained that Neely "pulled his penis out of his pants and fondled it at her in the toddler section of the store," the report says.
The female customer left the storebefore deputies arrived, but the store surveillance video told the story:
The suspect pulled his penis out of his pants and fondled it. The deputy recognized Neely from past calls involving him.
"I also observed what seemed like Kendrick recording himself committing the act," the deputy wrote in his report.
Neely had fled the store before he could be arrested. He was captured two days later.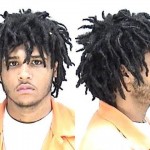 Neely has been in trouble several times over the last year and keeps getting slapped on the wrist, according to court records.
In November, he was busted for marijuana possession during a traffic stop and pleaded guilty. A judge gave him 12 months of probation and fines.
Yet, just two months later, he was stopped for speeding and found to be driving under the influence of drugs. He spent a day in jail, pled guilty and was given more probation and fines as well as community service and a risk reduction program.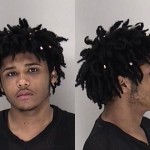 Five months after that – in June – he was busted for domestic violence and pled guilty to simple battery. Guess what Judge Kellie McIntyre gave him? Probation again!
While it's clear to us that probation isn't working, perhaps his latest indecency will convince a judge he needs time behind bars to think about his behavior.
Look for more exclusive crime stories in this week's edition of The Jail Report, sold in local gas stations for $1.50.