Two teenagers have been charged with murder for allegedly causing the death of a young man Friday during a fight at Azalea Park Apartments, authorities said.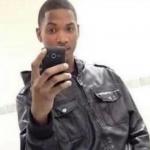 Robert Keith Prince, 18, and Robert Fielding, 16, were both charged with murder in the death of 25-year-old Kafele Bush. Fielding's mugshot was not immediately released.
At 10:41 a.m. Friday, deputies responded to a call about a fight at the apartment complex, 1814 Fayetteville Drive in Augusta. They found Bush unresponsive and he was pronounced dead on the scene.
A cause of death has not been determined, pending autopsy results. It does not appear Bush was shot, and authorities are investigating whether he died from asphyxiation or other injuries sustained during the altercation.