An Augusta woman has been charged with filing a false report of rape, according to a sheriff's report.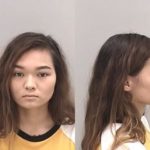 April Chong Ryan, 27, claimed that she was sexually assaulted on Sunday, July 14, inside her apartment at Rivercreek Apartments on Center West Parkway. She waited until Tuesday night to notify authorities.
But during an interview with an investigator, Ryan admitted that she was not raped. On Thursday, she was arrested on a misdemeanor warrant for filing a false report and later released.
She is the second local woman to be charged last week with faking a rape story. In Martinez, Jaime Hutto was arrested last Tuesday for trying to get her husband back by claiming three men broke into her house and raped her, authorities said.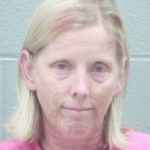 Hutto told investigators that the men left through the back door after making vulgar obscene comments, including "no one will love her now" and "payback is a b***h."
An investigation showed her story was made up. She was charged with false report of a crime.
Hutto told authorities that she was hoping to get her husband back after he left her, making up the story for attention.
A FBI report put the number of "unfounded" forcible rape accusations around 8%.
For more crime news, pick up the latest edition of The Jail Report, sold in local gas stations. Here is the cover.