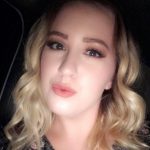 Who killed Melissa Clary?
The North Augusta woman's death has gone from suspicious to homicide after an autopsy determined she died from blunt force trauma to the head and strangulation.
Clary was discovered at her Fir Street residence Monday afternoon by her mom.
"The mother observed that her daughter had some serious injuries and called 911. Ms. Clary was determined to be deceased a short time later," Coroner Tim Carlton said in a press release.

The victim was a mother herself. It's unclear where the child was at the time of the death.
The Aiken County Sheriff's Office and the Aiken County Coroner's Office are investigating her death.
The victim's aunt, Lynn Hughes, said this on Facebook: "My niece was so beautiful and didn't deserve any of this! We are all sick over losing her this way!"
Friend Rachael Riley said this on Facebook: "Missy, thank you for being a friend to me while we were both pregnant and in homebound. It was great to know I was not alone and neither were you. You were such a great person and full of life and SUCH a good mother! You handled everything that came your way with grace. … Missy didn't deserve this and neither did her son. I pray ACSO catches the piece of garbage who did this to her and her family."
Residents have been quick to react and speculate on the shocking death. A few comments from Facebook:
"When the truth comes out it'll be someone close to home."
"If there was no forced entry then she must've trusted the person enough to allow them in her home."
"Prayers that they find the person who did this horrible crime and praying for the family and especially her Momma. May God give peace, comfort and strength to all of them."
For more crime news, pick up the latest edition of The Jail Report.