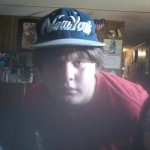 A Beech Island man has began a one-year prison sentence for last year's hit & run death of a 15-year-old boy.
Prosecutors asked for prison time for Ryan Kelly for running over 15-year-old Errik B. Giles (pictured at right) last year and then driving off as the teen lay dying.
Kelly, 35, struck the teen from behind as he walked along on Hammond Road in Beech Island in January 2016. Kelly was driving westbound in a 2006 Cadillac SUV just after 6 p.m. when he hit the teen and kept going.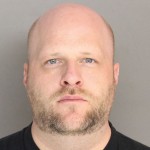 Kelly had pleaded guilty last fall to the hit & run death. But the judge wanted a pre-sentencing report before giving his judgment, according to Solicitor J. Strom Thurmond Jr.
 Judge Edgar Dickson ultimately ignored a recommendation of straight probation by officials with the South Carolina Department of Probation, Parole and Pardon Services (PPP).
"At the sentencing, (we) asked for an active sentence as did victim's family.  Victim's family was present and participated at both the plea and sentencing," Thurmond said in an email.
Kelly reported to the Aiken County Jail last Monday and was later transported to a state prison to serve his one-year sentence. Once released, he will be on probation for three years.
 As we reported last year, Kelly was one of the CSRA's leading gay rights activists, well known as one of the organizers of Augusta's Gay Pride celebrations and parade.
For more crime news, pick up this week's edition of The Jail Report.