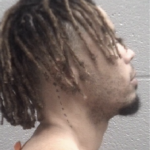 A catcher for the San Diego Padres who lives in Augusta was arrested Saturday for felony marijuana possession, according to authorities.
Luis Genraro Campusano-Bracero, 22, of Libby Drive, Augusta, was pulled over Saturday while driving on Wrightsboro Road in Grovetown in his 2018 Audi R8. Officers discovered by plain odor 79 grams of marijuana, an arrest warrant says.
He was charged with felony marijuana possession under Georgia Statute 16-30-30. He was later released on bond.
Background. According to a San Diego Padres media guide, Campusano entered the 2020 season ranked by Baseball America as the No. 79 overall prospect, the Padres No. 5 prospect and the Padres No. 1 catching prospect. In 2019, with Lake Elsinore (A), he won the California League batting title (.325) and the co-MVP award.
Campusano attended Cross Creek High School in Augusta. He was signed by San Diego as a second-round selection in the 2017 First-Year Player Draft. He was signed through 2020.
The impact of his arrest on his baseball career was not immediately clear. Here is a page from the San Diego Padres 2020 Media Guide: