An Augusta gang was responsible for a violent drive-by shooting Sunday near Butler High School that injured three people, according to authorities.
Derrick Coleman, 31, (top photo, from left), Tony Williams, 27, and Patrick Hobbs, 26, allegedly participated in criminal street gang activity for the Brim Bloods. They are accused in a Sunday drive-by shooting that was in retaliation against rival gang members of the Crips.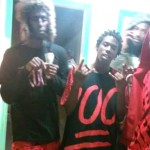 According to warrants, Williams was driving a white Chevy Blazer with the other two suspects in the vehicle when they rode by 2549 Rhodes Drive in Augusta. Coleman, a convicted felon, allegedly opened fire on the home.
The list of injuries include:
Kyle Kitchens was shot in the upper part of his back.
Jeremy Toyer was shot in the lower part of his right leg.
Eugene Walker suffered an eye injury when gunfire struck a parked car and shattered into the victim's face.
Deninita Chapman was not struck by bullets but was in the path of the bullets.
Leasia Wright was not struck by bullets but was in the path of the bullets.
The injured victims were all taken to Augusta University Medical Center for treatment.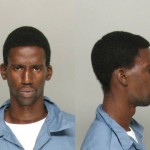 The trio are facing five counts each of aggravated assault. Coleman was also charged with unlawful street gang activity and possession of a firearm by a convicted felon.
Coleman has a disturbing criminal record, including a 2006 incident in which he fractured the skull of his 2-month-old daughter. He lied to investigators and said the child had fallen off a bed. Later, he confessed that he had tried to "shake her awake", according to media reports. He was given probation in that case.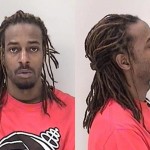 Since then, he's done anything but behave. In 2012, Coleman was charged with an aggravated assault and two weapon charges. In court, prosecutors agreed to throw out the weapon charges and give him 10 years of probation for the aggravated assault.
Williams has a history of criminal activity that includes fighting cops, abusing his loved ones, stealing from others and trespassing. The most time he has spent for five convictions was 60 days. Probation was given in most of the cases.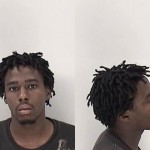 Hobbs started his criminal life early when he was caught in 2007 with a weapon at school. He was also charged in that 2012 aggravated assault case with Coleman, but prosecutors later dismissed the charges. But a criminal attempted burglary from in February 2015 got Hobbs just two and half years of probation and no jail time.