A Florida man was charged Tuesday with taking a 12-year-old Augusta girl from her home last month, raping her at a local hotel and keeping her for a sex trafficking scheme, according to authorities.
Caleb Prince, 34, of Riviera Beach, was extradited Tuesday from Florida on a warrant. The girl escaped while in Augusta and is safe.
Prince has spent much of the last decade in federal prison for a bank robbery after he was found with red dye on his clothes and the stolen money under his bed. He didn't waste time after his release re-entering the criminal lifestyle.
According to arrest warrants, Prince exchanged indecent messages on social media with the 12-year-old girl in Augusta. At 8:30 a.m. May 14, he "retrieved the victim from her residence and transported her to multiple restaurants" to purchase food. Once at the Red Roof Inn on Gordon Highway, Prince "initiated sexual intercourse with the victim."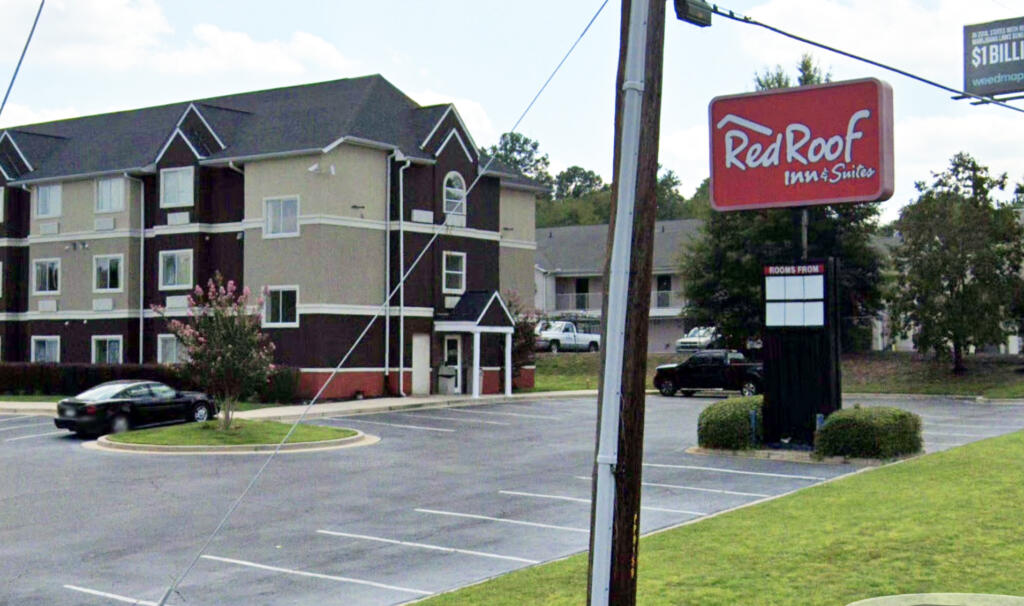 The suspect forcibly raped her while under the influence and against the juvenile's will, the warrants says. A warrant for "trafficking of persons for sexual labor and servitude" says that the sexually explicit acts were done "in exchange for food and money."
The victim's mother called the Richmond County Sheriff's Office to the Red Roof Inn after learning from the girl's friend the child was there with a man. The girl and Prince were identified from the hotel's security video. The victim was located May 17 off Willis Foreman Road, according to media reports.
Prince fled to Florida but was hunted down and captured. He is being held without bond at the Richmond County Detention Center. Charges include rape, enticing a child for indecent purposes, aggravated child molestation, kidnapping, trafficking of persons for sexual servitude and a warrant for other authorities.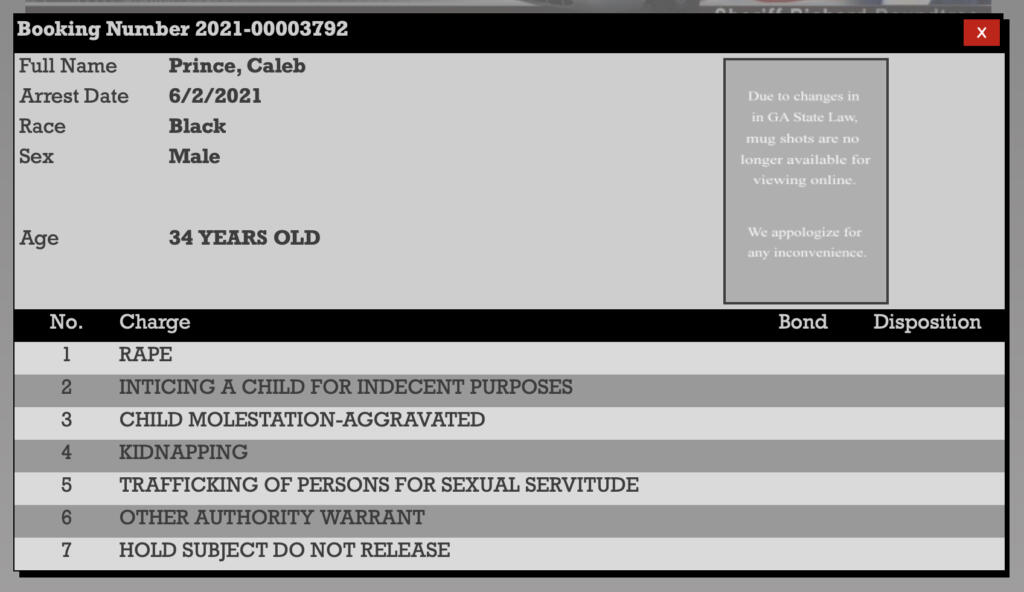 He is the same man who robbed a Florida bank in September 2011.  He was one of two armed robbers who entered the Chase Bank in Palm Beach Gardens. One pointed a small gun at a teller. One of the robbers, wearing blue latex gloves and a stocking to mask his face, demanded the teller give all the cash in the drawer and then jumped over the counter to retrieve it. About $1,859 was stolen.  
Federal documents show what FBI agents found in his home in 2011: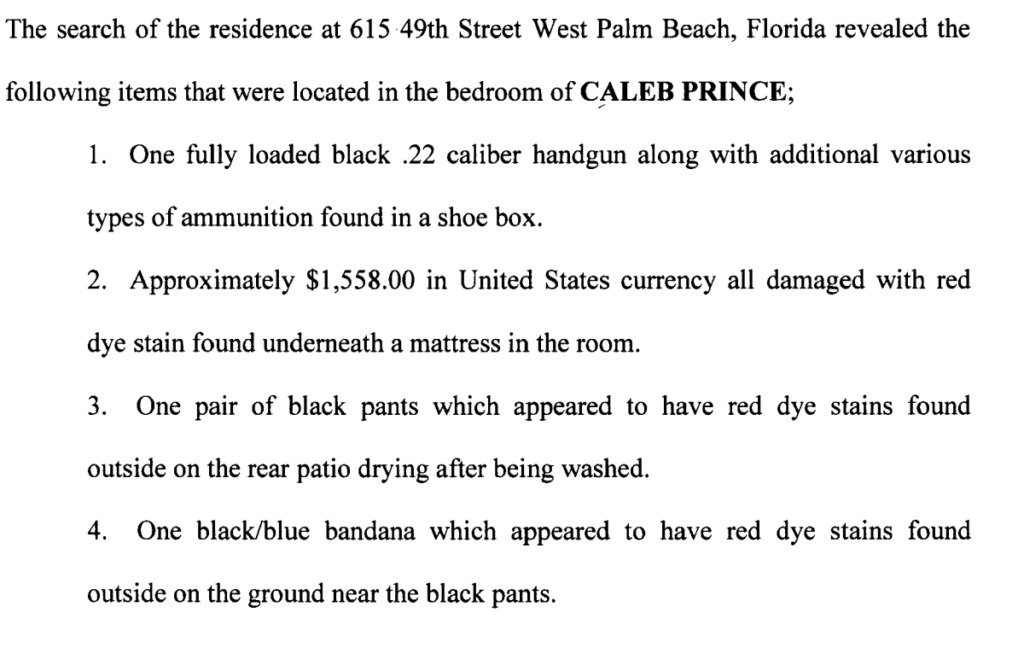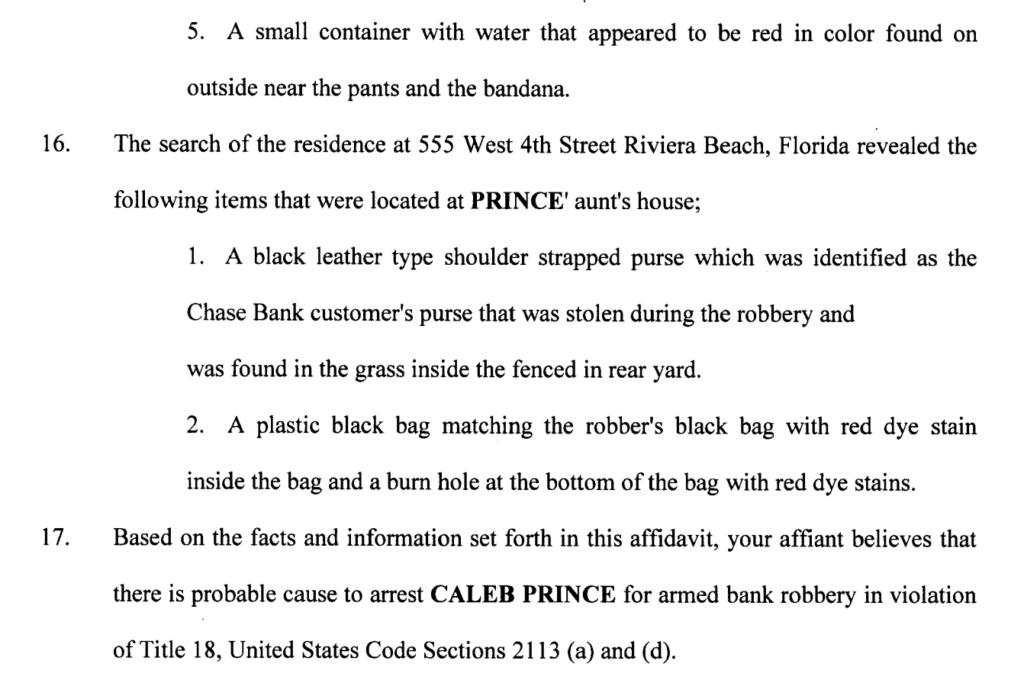 But the getaway car was traced to Prince and he was found with red dye on him that exploded in the car as they fled. A judge sentenced him to 9.5 years in federal prison.