Carlos Figueroa, the prime murder suspect in the March 18 slaying of his brother-in-law Alan Newsome in Hephzibah, was taken into custody Friday in Pinellas County, Florida.
The arrest of the 29-year-old gang leader occurred with the assistance of the U.S. States Marshal's Southeast Regional Task Force, RCSO Sgt. William McCarty said in a press release.
Figueroa is brother-in-law to the victim and brother to Richmond County Deputy Nadia Newsome.
"The Richmond County Sheriff's Office would like to extend their appreciation to the U.S. Marshal's Service for their continued assistance in getting another violent suspect off the streets and taken into custody without incident," Sgt. McCarty said.
 Three teenage co-defendants have already been arrested in the shooting death of Newsome at the Rosetown Trailer Park. Brentin Coleman, 19, T'zaiah La'Tonia Dukes, 17,  and Ortegas Dwayne Jones, 17, are in custody on murder charges.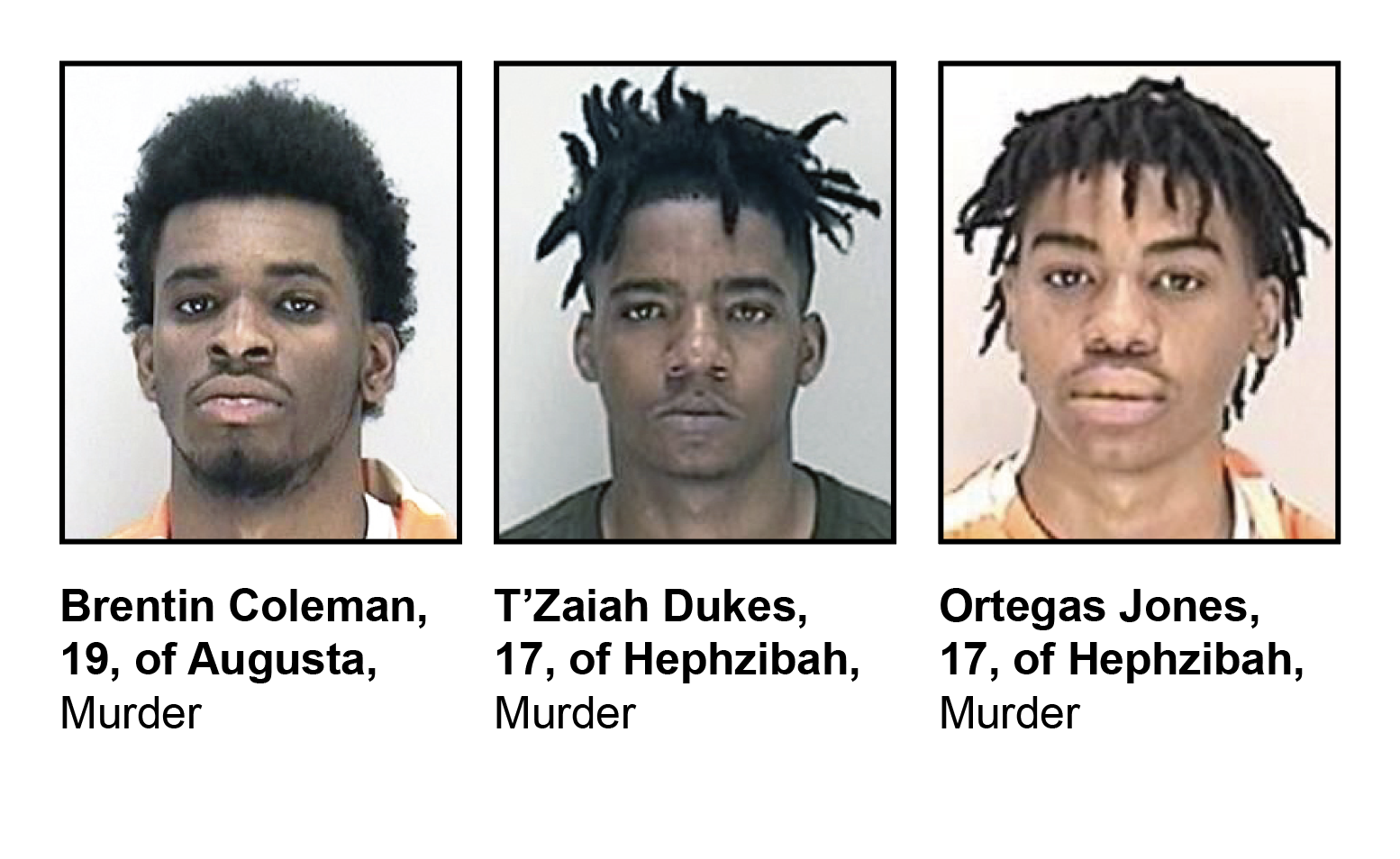 An arrest warrant says the suspects struck Newsome in the head twice with an unknown blunt object and finally shot him in the head. According to 911 calls, Nadia Newsome was called by Figueroa to come over to Ulm Road because of the altercation. When she arrived, she found Newsome dead in the street.
    Figueroa is a known gang member indicted in the 2019 bust of the Rolling 60′s Criminal Street Gang in Augusta. Last May, the Augusta District Attorney's Office dismissed Figueroa's gang charges. District Attorney Jared Williams declined comment on the dismissal.
Meanwhile, Army Specialist Alan Newsome was remembered both Thursday and Friday in local services. His body remains in the custody of the GBI pending the autopsy, and he is expected to be cremated.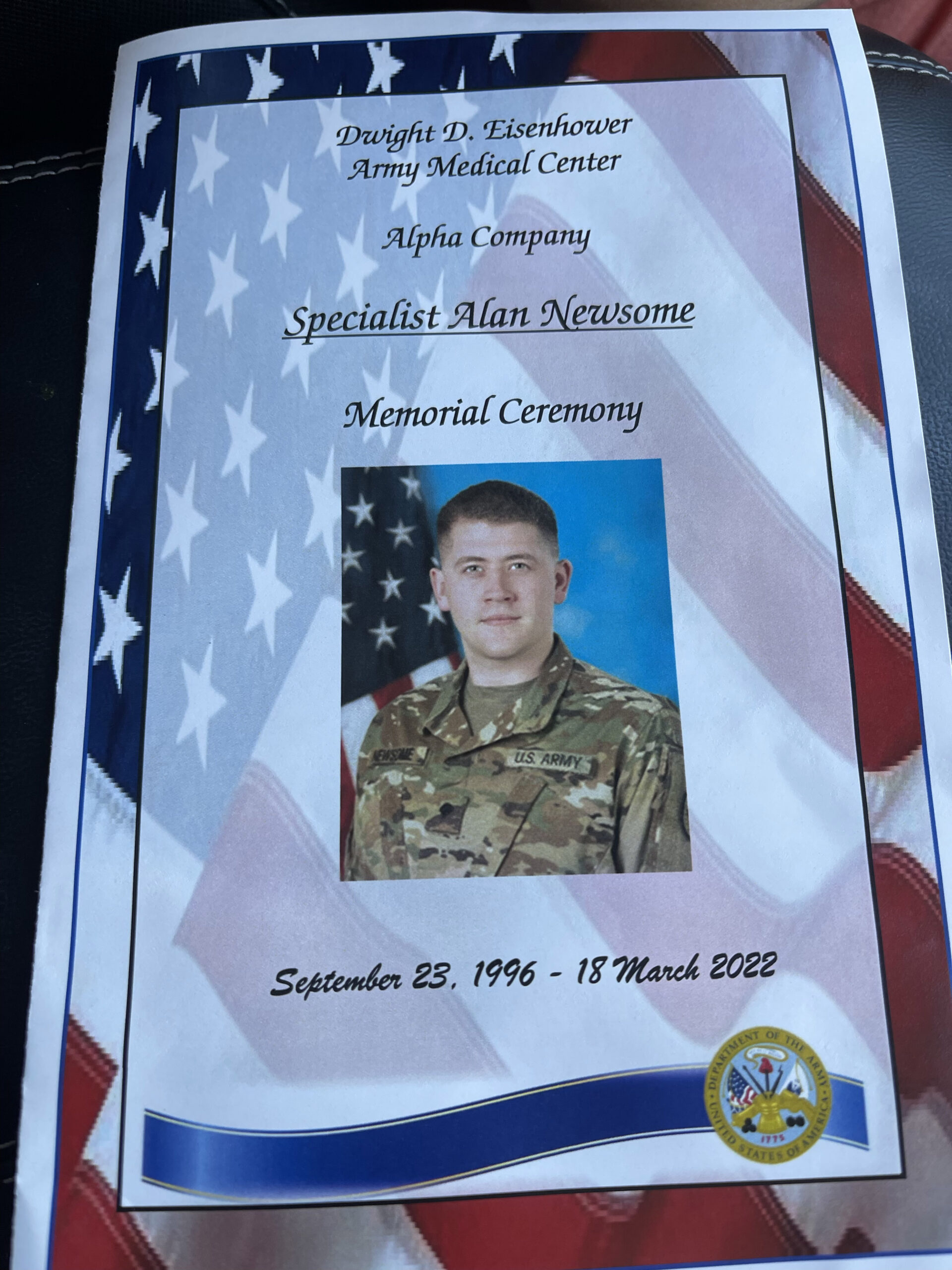 On Thursday, a private memorial service was held for military personnel and family on Fort Gordon where Amazing Grace was played and LTC. Kenora Walker and Capt. Gayle Benton gave remarks and a last roll call was performed along with a "Firing of Volleys" and "Taps."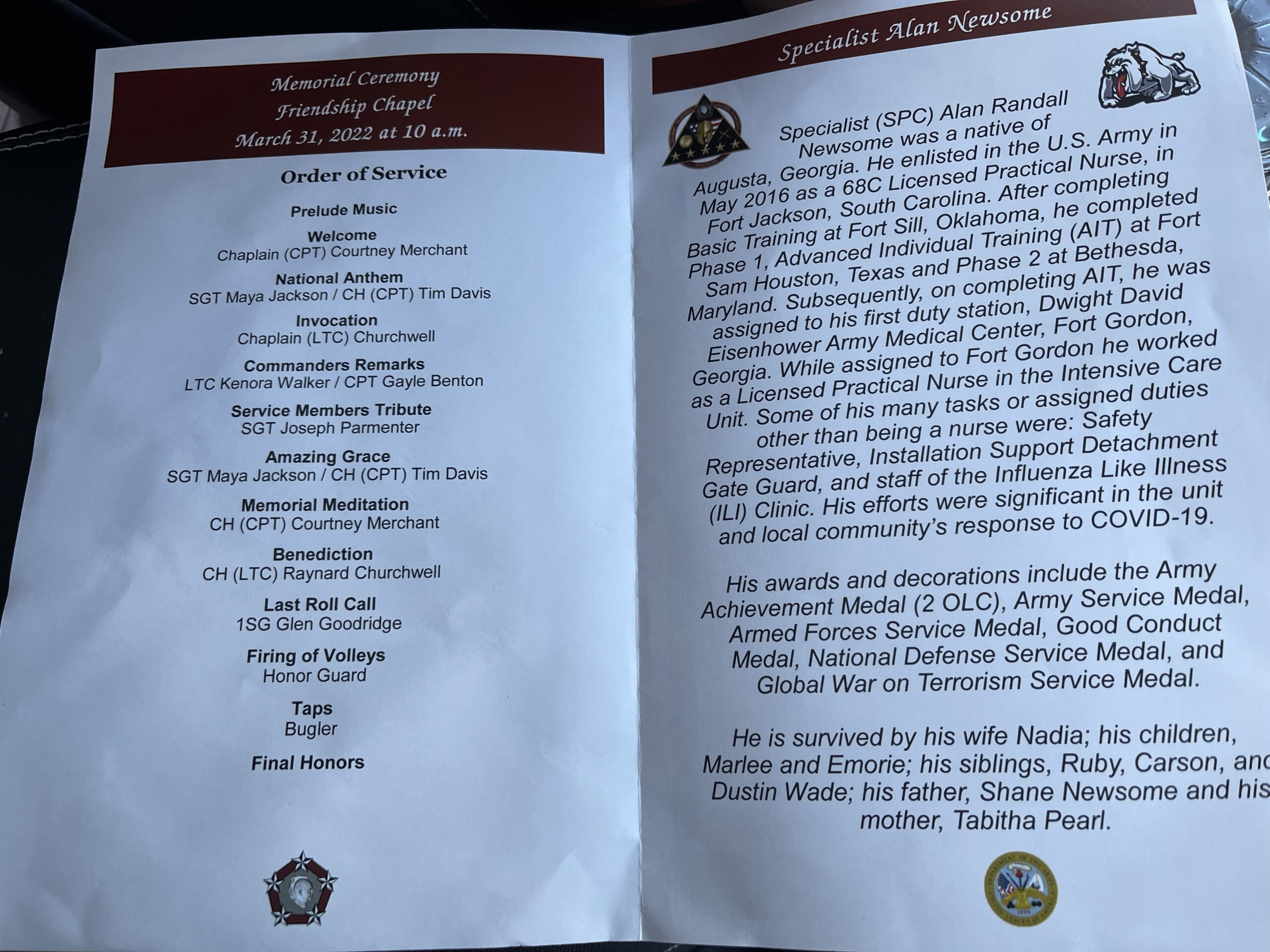 On Friday, an end-of-life celebration was held for the victim's friends and family at the Hephzibah Carroll Community Center.
Deputy Nadia Newsome was surrounded by fellow RCSO officers and SWAT members, according to witnesses. She has reportedly returned to work and has been assigned the night patrol.