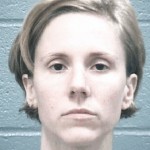 A Club Car employee was arrested for terroristic threats for making a list of names and weapons she would smuggle into the Martinez workplace, authorities said.
A company manager told investigators that employee Cathryn Bickel had been in several altercations with employees over the past year. A week ago, an employee told the manager about a specific incident that occurred with Bickel at the office complex.
"The employee told her that Cathryn had made a physical list of names and how she would smuggle weapons into Club Car," a sheriff's report says.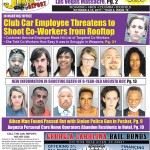 For the full story, pick up this week's edition of The Jail Report, sold in local gas stations for $1.50. Here are other exclusive stories in this week's edition:
 The operators of a personal care home in Augusta are facing cruelty and neglect charges after authorities found vulnerable adults living in horrible conditions.
  An Aiken man who passed out in an apartment complex parking lot on Saturday was arrested when police found him with a firearm reportedly stolen from local law enforcement.
  An Augusta man was arrested last week for allegedly using Facebook Messenger to entice a 15-year-old girl into having sex for money.
  A convicted child molestor and serial flasher was arrested last Wednesday for using a kilt to expose himself along Washington Road in Evans, authorities said.
  Over the last week, two knives were brought to the Columbia Middle School and a student made a threat to blow up Grovetown High School in unrelated incidents in the Columbia County School District.