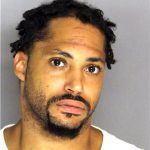 Aiken police have arrested a suspect in last year's double murder in Hahn Village, according to jail records.
Anthony Price, 26, of North Augusta, was booked into the detention center on Thursday night on two counts of murder and one count of weapon possession.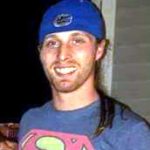 The jail confirms the arrests are from the Aiken murders that occurred on Nov. 18, 2017, when the suspect shot dead 28-year-old Logan Novak (in blue hat) and 26-year-old Harry Butler (below).
The arrest comes six months after the pair were shot to death while Novak was dropping off his friend Harry Butler in Hahn Village.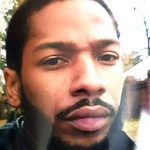 After the case went cold, the ATF offered a $10,000 reward for information on the killer and a billboard was placed on Edgefield Highway.
Price is a repeat offender with previous arrests for burglary, kidnapping, criminal domestic violence, trespassing, driving under suspension and possession of crack cocaine, marijuana and more.
Official Press Release from Aiken Public Safety:
Investigators with Aiken Public Safety issued warrants for Anthony Tyron Price for his role in the deaths of Harry Arthur Butler, Jr. and Logan Michael Novak on November 18, 2017. 
Anthony Tyron Price has been charged and arrested for the following offenses:
2 counts of Murder
Possession of a Weapon During the Commission of a Violent Crime
Aiken Public Safety Investigators worked this case in partnership with the 2nd Circuit Solicitor's Office, SLED and the Bureau of Alcohol, Tobacco, Firearms and Explosives (ATF) RAGE task force. The ATF RAGE task force is comprised of officers from Aiken Public Safety, North Augusta Public Safety, Aiken County Sheriff's Office, Richmond County Sheriff's Office (GA), and Burke County Sheriff's Office (GA).
Aiken Public Safety Investigators are seeking additional information from members of the community.  ATF is offering up to $10,000 for additional information in this case.  Callers can contact the ATF Tip Line by dialing 888-ATF-TIPS (888-283-8477).  In addition, callers with information related to this incident can contact Crimestoppers of the Midlands at 888-CRIME-SC (888-274-6372). Callers to Crimestoppers of the Midlands will remain anonymous, and could be eligible to receive a cash reward of up to $1000.