A local father is accused of bruising both of his child's eyes at a Harlem residence after the child refused to go to sleep, authorities said.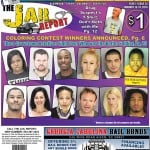 (This is one of many stories in this week's new issue of The Jail Report, sold in local gas stations.)
Jovan Coney, 29, was charged Thursday with battery under the Family Violence Act, and he was booked into the Columbia County Jail, according to authorities.
One of the suspect's friends notified authorities that Coney and his son were staying with him in Harlem. The man noticed the Coney's 4-year-old son had "several bruises under both eyes," a sheriff's report says.
The family friend asked the boy what happened to his face, and the child said that his dad had struck him in the face with his hand.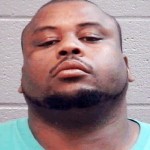 The friend called the sheriff's office, leading to an investigation. Deputies observed several bruises under each of the boy's eyes and one under his left ear.
Authorities say their investigation shows the bruises were caused when Coney became upset that the boy was refusing to go to sleep.