A Columbia County man has been charged with animal cruelty for using zip ties to tighten a shock collar around a puppy's neck, authorities said.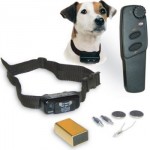 The 8-month-old pet suffered injuries so bad from the tightened collar that he may have lost use of his vocal cords. James Lee Long, 59, of Harlem, was charged Friday with cruelty to animals.
Long brought the dog to the Heartsong Animal Clinic on Friday to be neutered, according to a sheriff's report.
What the veterinarian found was troubling:
The dog had a terrible odor and two spots on his neck near the collar that were stained from the draining wounds.
The pet's owner had placed a shock collar on the animal that he made even tighter with zip ties.
The collar was so tight that the prongs had punctured into the dogs neck causing two holes and damage to his vocal cords.
When the vets shaved the area and cleaned the puncture wounds, the dog did not utter a single sound.
The vets believe significant if not permanent damage was done to the dogs vocal cords from the puncture wounds as well as the electric shock from the device.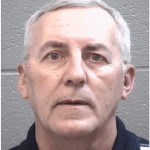 Columbia County authorities obtained a warrant against Long for cruelty to animals, and animal control took possession of the dog.
Tuesday is your last day to purchase the Christmas edition of The Jail Report, sold in local gas stations. A new issue hits stores on Wednesday.