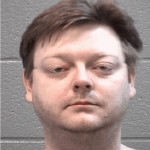 A Martinez man wanted his computer repaired at a local store but ended up losing it – and his freedom – after an employee found more than 400 images of child pornography on it, authorities said.
Benjamin Boehnlein, 31, was arrested Friday and charged with one count of computer pornography. More charges are possible as the FBI becomes involved.
According to a sheriff's report, the suspect took his custom-built AMD computer tower to Computer Exchange last Monday to have Windows 10 downgraded to Windows 7. During the process, the employee found "several suspicious pictures and videos" and alerted the sheriff's office. Authorities say the images included "several nude pictures of juvenile females," leading to his arrest.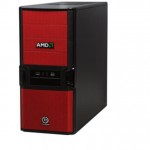 Specifically, a warrant says the suspect had possession of over 400 images of "nude pre-pubescent to pre-teen girls engaged in sexually explicit conduct."
The computer was seized while authorities obtain a search warrant, and a FBI task force that looks into sex crimes has joined the investigation.  The task force will investigate whether this is an isolated incident and not part of sex trafficking. Authorities say they want to make sure there was no effort to solicit any underage girls.
Authorities say the computer store on Washington Road was trying to "do the right thing," but stores are not required by law to alert police if they find illegal pornography.
Meanwhile, Boehnlein remains in the Columbia County Detention Center under no bond.