Richmond County authorities have arrested a convicted felon in Saturday night's shooting death of a 56-year-old man on Meadowbrook Drive.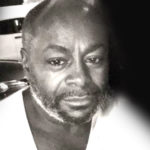 Kwadere Barno, 31, was charged Sunday with murder in connection with the death of victim Tony Michael Sanford. He was also charged with aggravated assault, weapon possession and order to show cause.
Sanford was shot on the 3000 block of Meadowbrook Drive and rushed to Augusta University Medical Center, where he died at 9 p.m., according to Coroner Mark Bowen. A motive is unclear.
Barno is a convicted felon with a history of gun violence in Richmond County, including an arrest for reckless conduct in 2016 and a guilty plea for possession of a firearm by a convicted felon. He was given three years of probation for the weapon charge.
An autopsy on Sanford will be done at the GBI Lab in Atlanta.
For more crime news, pick up the latest issue of The Jail Report. Here is the cover.