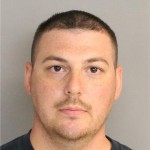 An Aiken man is accused of sexually assaulting three children at his home and showing video porn to one of them, according to public safety officials.
Michael James Wier, 28, of Wyman Street was charged Friday with six counts of criminal sexual conduct with a minor and a single count of disseminating harmful material to a minor.
Police became aware of the alleged crime when investigators from Fort Gordon called Aiken authorities and said children in the home had disclosed sexual abuse by Wier. All victims were girls and were under the age of 11.
Wire remains in the Aiken County Detention Center.